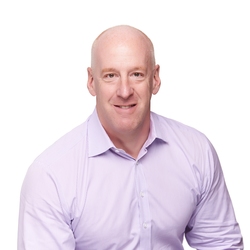 Scott Nadler

Washington, District of Columbia
Executive Coach, Leadership Coach, Life Coach
MA, Oxford University and ACC, International Coaching Federation
My clients are contemplating changes that will give their lives greater purpose. They want clarity, motivation, confidence, and courage so they can overcome their fears, take risks, move forward.
About Me
Success is within reach of every person when they possess a positive attitude, resilient outlook, intentional strategy & strong dose of common sense. My "Take risks. Make mistakes" program will take you on a journey to help you define what you want your success to look like. I then partner with you to turn your vision into reality.
I work with clients who want:
-Clarity on next step(s) on their career path
-Greater fulfillment & purpose (personally or professionally)
-More confidence to make a change
-Stronger leadership skills
-Tools to manage stress & anxiety.
Our work together may include:
-Focusing on beliefs, values, goals
-Getting clear on what success or happiness looks like
-Envisioning the future
-Exploring what is possible
-Examining internal obstacles (e.g., fear) to making changes or taking risks
-Designing a strategy
-Developing an action plan move forward for real change.
I left a 30-year corporate career to empower others to take new directions for deeper purpose & fulfillment. My background includes: global communications & marketing in the IT & energy sectors (Siemens); management consulting (Booz Allen & the U.S. intelligence community); U.S. government policymaking (White House, Pentagon); grassroots organizing (political campaigns); & higher education (RAND, University of Maryland).
Throughout my career, I have provided my expertise directly to senior political & government leaders & corporate CEOs. To mix things up, I produced films that premiered at the Sundance Film Festival. I am a proud husband & dad to active-duty U.S. Marines. I volunteer as a financial counselor, helping junior military service members manage their personal & family finances. I am an avid scuba diver, adventure traveler. When possible, I go overseas to support causes such as wildlife conservation & refugee resettlement. I am a global coach, having lived & worked in many countries & cultures.
Discounts available for active-duty military/veterans.
Reviews
2 reviews (5.0)
Scott has continually assisted me as I worked through my job search progression and issues related to that. He has remained thoughtful, open, and inquisitive allowing me the space to discover and learn what these issues are and what ideal resolutions look like for me. I am grateful for the time I have been able to work with him.

Jenna D.
When I met Scott I had never experienced coaching before in any capacity. His experience and way that he runs his sessions are extremely productive and worth the time and money I am investing. His insight and politely forceful way of making you answer the questions and have the realizations are why I have had so much success in my involvement with this guidance. I am very blessed to have had the courage to take the offer of a stranger to put myself out there to become better even when the findings were challenging. Scott is why I will be come a successful CEO!

Jessica D. Arroyo