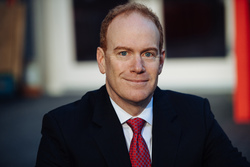 Scott Shaprio Productivity Coach

New York, New York
ADD ADHD Coach, Life Coach, Executive Coach
M.D., Certified in Cognitive Behavioral Therapy
Adult ADHD Coaching and Consulting in NYC and Worldwide You're tired of feeling like you're barely getting by.
About Me
Adult ADHD Coaching and Consulting in NYC and Worldwide
You're tired of feeling like you're barely getting by.
You've noticed lately that it's getting more and more difficult to get things done. Everyone around you thinks you have it all together, but you're beginning to miss deadlines, and you wake up feeling anxious and worried to face another day of being behind on your work.
When you really think about it, you realize that it's been this way for a long time.
You always knew you were smart, but you couldn't figure out why you had to work three times harder than everyone else just to keep up. Sure, you found workarounds to get by, and you even excelled in certain subjects. But you always felt like an imposter, like you were going to be found out eventually.
You often have a vision of what you want, but you can't seem to make it happen. You've tried harder and harder to get your projects in on time, and while you're great at certain aspects of your job, you find that many of the important tasks (timesheets, expense reports, billable hours, accounting, etc.) often take a backseat.
You've bought the books, went to therapy, and listened to podcasts. You've maybe even tried medication, but it didn't feel like a total solution. The strategies worked for a while, but you felt like you were having to figure it all out on your own.
It's been exhausting, and you're ready to figure out how to get out of this rut.
You want to learn step-by-step strategies to finally get yourself organized, manage your time, get your work done, maintain your motivation, and stop procrastinating.
Imagine having a resource that helps you build a plan and to put your plan into action. By staying motivated and achieving your goals, you'll feel amazed at what you're accomplishing and the changes that you're making. You'll be able to sit down at your desk and know exactly what you need to do, without all the distractions getting in your way.
Reviews
Scott doesn't have any reviews yet.