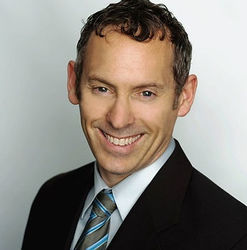 Sean Hayes

Sudbury, Massachusetts
Executive Coach, Leadership Coach, Life Coach
Professional Certified Coach (PCC) Through the International Coaching Federation (ICF).
I help brilliant organizational leaders and business owners to overcome stress, anxiety and burnout so they can thrive professionally, emotionally, and physically!
Details

Sudbury, Massachusetts 01776

508-726-2746

Send Message
Visit Website
Hourly Rate: $150 to $200 US Dollars
Gender: Male
Training: Accomplishment Coaching
About Me
Are you stressed and exhausted from late nights and weekend office hours?
Are you choosing between work, family, and your own health regularly?
Are you burned out and looking for a spark to ignite the passion and drive for your career and relationships that you once had?
Executive Wellness Coaching focuses on leadership performance and development, at the same time takes into account how all areas of one's life, and health impact overall well-being and success.
We all have barriers in the way of how we want our careers and lives to go. I help my clients identify, challenge, and reprogram the learned behaviors and patterns, creating stress, anxiety, and inaction across life.
My clients report success developing and maintaining healthy and balanced lifestyles resulting in increased productivity, decreased stress, weight loss, decreased medication, improved work/life balance, and improved communications.
When I'm not coaching, I spend most of my time with my beautiful wife and amazing 9 year old son. I love to ski, bike and hike, and most things active in nature. I also love to play music, write songs, and have had a band or two over the years.
I am a Professionally Certified Coach (PCC) through the International Coaching Federation (ICF) with thousands of hours coaching clients to achieve massive results in their careers, relationships, and overall health and wellness.
Thank you for considering me for a coaching partnership! An evolved mindset reinforced through weekly practices, and accountability will create massive transformation across career, health, and life!

Reviews
6 reviews (5.0)
Sean is awesome. He asks the hard questions to help enable me to realize what is going on and to take charge of my life. I used to take work home with me a lot and was constantly looking at the future with worst case scenario in mind. He has helped given me tools to break my cycle and empowered me to look optimistically at the present. Thanks so much!

Trina B
I have absolutely loved working with Sean. I sought out coaching because I am an entrepreneur who manages a growing business and therefore I manage a lot of stress. I am also always looking to improve my mental approach to business and life. Working with Sean made a real difference in my approach and has resulted in concrete improvements. Sean is an exceptional listener. You know when someone isn't really trying to understand your unique set of concerns and issues and is just waiting until you stop talking to dispense their stock responses. In contrast Sean is teasing out the real stuff behind those concerns and helping you see them more clearly. He offers actionable tools and techniques that have made me a better leader of my business and more importantly are making me a happier leader. I continue to lean on Sean as a clear voice in my life and am very grateful for our work together.

Mike Harvey- Co Founder Badfish SUP
Coach Sean is the best! Reading him has changed my life. In an attempt to adapt, a healthier lifestyle, I signed up for a wellness coach, and it has made my life so much more meaningful. After working with Coach Sean, I am better able to communicate and problem-solving, even in a stressful work environment. My outlook on life has changed immensely in a positive way because coach Sean has given me the tools to conquer the challenges of every day life. With his help I am happier in my personal relationships and more content in general. I am thankful for Coach Sean every single day.

Kristine Grimm, Senior Registered Nurse
Had a great experience working with Sean over a couple months about transitioning roles in a family owned business. Sean really helped me pull back they layers and helped me see how the little things were holding me back. Was able to make some immediate, small changes that continue to pay off every day!

Alex Ferrecchia, Manufacturing Engineer
Sean is an incredible coach! His approach helped me focus on what really needed attention in my life and together we came up with action based goals each week which lead to simple and positive outcomes in all areas of my live. Sean helped me to fully step into being a business owner and navigate the stresses and fears I felt as an entrepreneur with grace and gratitude. I highly recommend Sean to anyone who is motivated and looking for that person that can help coach them to be the best person they can be personally and professionally!

Courtney Oman- Business Owner
Sean is a skillful, empathetic, and resourceful trainer who has guided me to perform root cause analysis of my temptations and weaknesses that have restrained me from developing my professional and personal goals. Sean has been masterful in helping me uncover what's below the iceberg and what action steps I could put together to put those strong subconscious forces in the foreground and intentionally interact with them. Thank you for all that you do!

Leon Vasershteyn, PharmD, RPh