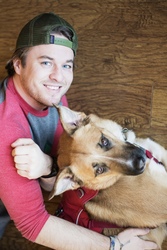 Shane Wachlin - Lifestyle Architect

Minneapolis, Minnesota
Performance Coach, Career Coach, Life Coach
Energy Leadership - Master Practitioner
The work of coaching is to place you at the cause of your life instead of at the effect of it; to shift perspectives necessary to attain the quality and style of life you want.
Details

Minneapolis, Minnesota 55404
9522207688
Send Message
Hourly Rate: $100 to $125 US Dollars
Gender: Male
About Me
"When we are no longer able to change a situation, we are challenged to change ourselves." - Victor Frankl
You may have heard the term "limiting belief", well the truth is every belief is limiting however, some are worth it, they work for you. While, others are sabotaging your relationships, keeping you stuck at your job, and creating huge amounts of anxiety and stress.

So the goal of coaching is to expand your awareness and we accomplish this by exposing all the little puzzle pieces that make up you: your thoughts, beliefs, values, fears, expectations, and hopes. Then, together, we choose which ones fit and which ones do not - and construct the life you want.
As your life coach, I will challenge you to think differently, encourage you to believe in yourself and others, and assist you in building a life full of meaningful work, deep relationships, and a true sense of internal freedom.

So if you're ready to begin the inner journey, then let's​ take that first step together!
Reviews
2 reviews (5.0)
"I had reached my long term goals and was wondering what's next, I started to feel stuck but your intuitive listening, inquires, and insights not only helped me speed up my progress, it really helped me on all levels. Your perseverance helped lead me to where I am today. You intuitively knew when I was holding back, sensed when there was more to explore, and you continued to inquire. You encouraged me to be my authentic self and open up on deeper levels through your validations and acknowledgments. I am fortunate to have had you show up in my life when you did because you got me to a place to just say out loud, and energetically release my deepest fears... for building and being the foundation that helped open things up for me in a different way. A path that has allowed me to be vulnerable again and understand how to trust on a new level... And being in the moment with me as I was deep in the process, learning how to explain out loud, and truly hearing myself for the first time. Everything has finally come together and I'm finally whole and balance again! I have a new level of understanding and perspective of life and my purpose. And now really ready for what this next phase in life has in store."

Lori, HR Manager, Austin Texas
"Coaching with Shane has made a tangible difference in the life I want to live. We identified how my own beliefs were limiting my perspective. I was constantly listening to that little voice in my head saying "you are not good enough". With Shane's help, I identified that voice, recognized its impact on different aspects of my life, and took conscious steps to quiet that voice. Over the course of a few sessions, I was able to begin to ignore that voice and recognize my true power."

Tim, Principal, Sturgis Bay Wisconsin