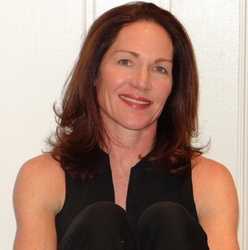 Shannon Leavitt

Minneapolis, Minnesota
Health and Fitness Coach, Life Coach, Spirituality Coach
BA, MS, NBC-HWC Board Certified Health & Wellness Coach
I coach people frustrated with their weight, health, and get fit quick plans that fail to deliver. YogaLift® Coaching helps create a lifestyle that honors who you are AND leads to sustainable results.
Details

Minneapolis, Minnesota 91108
612-869-9315
Send Message
Visit Website
Hourly Rate: $90 to $130 US Dollars
Gender: Female
About Me
Are you tired of being out of shape? Do you yearn to be healthier but can't seem to stay the course no matter what plan you're on or how hard you try? Do you worry that if you really commit to wellness that you'll have to give up your favorite foods and pastimes? It doesn't have to be that way! YogaLift® Coaching can help you create and embrace the lifestyle that both honors who you are AND leads you to sustainable wellness.
With YogaLift® Coaching you will learn to:
Navigate a balanced approach to wellness
Define and align with your values
Uncover self limiting beliefs that are keeping you stuck.
Tap into your inner power to set & attain sensible goals
Identify, explore, and move through obstacles
Do more of what makes you feel better, stronger, and healthier

Stop being seduced by the false promise of "get fit quick" schemes
Pursuing a healthy lifestyle is not easy. Having a coach walk the challenging parts of the path with you can be invaluable to your success. My clients tell me that being coached by me has meant being understood, supported, guided, and held accountable. They say coaching has helped them:
to find pragmatic solutions to lifelong challenges, to access their inner wisdom, to not throw in the towel, to view visiting old habits as "necessary for learning" detours and, ultimately, to become more integrated and empowered.
Thirty years of fitness industry immersion has taught me that there are NO short cuts to true health. That there are only wise paths. My clients and I believe that YogaLift® Coaching is one of them. My mission is to guide clients to live healthier lifestyles. As the founder of Yogalift®, my coaching, personal training, yoga, and nutrition business, and as the author of Learn to be Lean, I am passionate about healthy living. In addition to being a National Board Certified Health & Wellness Coach – NBC-HWC, I am also a Licensed Dietitian, a NASM certified personal trainer, and a hatha yoga instructor.
Reviews
3 reviews (5.0)
I highly recommend Shannon Leavitt. Shannon is a very smart and experienced trainer and health and wellness coach. She has helped me, and many clients reach their fitness and health goals. She takes a wholistic approach to her coaching helping you understand that transformation is a practice involving the mind, body and spirit. She works with you in a patient, compassionate and empathetic manner while at the same time gently pushing you to achieve results. Shes also very perceptive and attuned to the little things that can make a big difference. Contact her, you wont be disappointed!

Lynn Newman
Shannon's the best. She helped me to identify ways to make great strides with goals. She listens and is very knowledgeable. She helps me to stay motivated. I highly recommend Shannon.

T. Hand
I am an "older" client who has experienced many different coaching styles and weight loss programs. Shannon's coaching and successful marriage between yoga and weight training was a new life changing experience. I had a full mind, spirit body successful journey that lasted 8 years.I would recommend her professional dedicated and insightful coaching to all willing to taste success.

Sue Bednarski