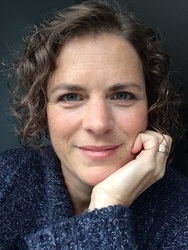 Shannon Staples Surrey, British Columbia
Health and Fitness Coach, Life Coach
BA, Certified Wellness & Health Coach, Certified Professional Coach, Nutrition, NLP, Solution Focused Counseling, Law of Attraction, Energy Healing
I support those who believe they are capable of more and deserve it. Increase your health and vitality to prevent illness, manage existing symptoms, or create balance with a customized easy plan.
Details

Surrey, British Columbia V3S0Z6
778-736-0432
Send Message
Visit Website
Hourly Rate: $125 to $150 Canadian Dollars
Gender: Female
About Me
Shannon Staples is a highly sought after Vitality Coach. She is known for helping clients actualize their full vital potential and live a happier, healthier, more balanced life with healthy habits to last for the long term.
With over 20 years experience in supportive roles in personal development, leadership, and holistic wellness, Shannon offers rich experience and knowledge in:
• Professional Life Coaching (CPC, Academy of Coaching Cognition / ACC, International Coach Federation)
• Wellness & Health Coaching (CWHC, Real Balance Global Wellness Solutions)
• Energy Medicine (CECP, Wellness Unmasked)
• Nutrition (Shaw Academy)
• Health & Fitness (Shaw Academy)
• Counseling-Hypnotherapy (Wild Rose College)
• Neuro-Linguistic Programming (Erickson College)
• Environmental Studies (BA, Simon Fraser University)
She brings a passion for the synergy of body, mind, emotion and spirit to her practice, implementing the best of new and old, science and energy medicine, positive psychology and practical tools for lasting lifestyle change. She is driven to serve the greater good through her work as a Vitality Coach.
Reviews
Shannon has 5 reviews.
You most certainly should connect with Shannon Staples. Shannon is one of those magical people who can take all that chatter going on inside your head, sort it, make sense of it and also show you what it is trying to teach you – yes, most times there is a lesson to be learned. She knows how to address the important things in life in a truly comfortable and relaxed way and is masterful at her craft. Working with Shannon is like having tea with a dear friend. When you are done, you are grateful, feel focused and sure, and are most certainly, looking forward to your next visit.

I highly recommend Shannon as the perfect choice for your Life Coach.

Dianne Campbell
I Can't Believe My NEW Comfort Zone!!

For years I struggled with anxiety issues. No matter what therapy or technique I tried I was always left with lingering feelings of inadequacy and self-doubt... for most of my adult life I have felt like a spectator.

After just a few fun sessions with Shannon Staples, I noticed a shift in my perception. Suddenly I found myself communicating more directly in my relationships, accepting new challenges and creating connections with people in ways I never would have imagined! I am AH-mazed that seemingly mountainous blocks have evaporated and thrilled beyond belief at new-found possibilities!! Thank you so much, Shannon!

Charlene Davies
Lovely connection and authenticity. Great, 'powerful questions'. I'm glad I chose Shannon, she definitely has depth, perception and understanding that is required of a coach. Her background as an entrepreneur was also helpful.

Lori Hurst
As my Life Coach, Shannon was insightful, understanding and very intuitive as to what I was going through. She seemed to know what tools I needed. I found her to be very caring yet also professional. She made me feel comfortable while discussing difficult matters and was able to uncover deep wounds inside me. With Shannon's help, my outlook definitely changed for the better.

Thad
I had a bunch of life stuff showing up and I felt like I knew it had SOMETHING to do with me and how I am out in the world, but I didn't know what to do with it, so I tried putting it that hole marked "life s@*t that I don't know what to do with" but it was full. Hate when that happens. Then some Light peeked in. Her name is Shannon Staples. She very firmly, yet lovingly, handed me a shovel and she said, "dig" and we did. She stayed with me digging and digging until I began to see Light. I so appreciate her staying with me. She really wanted me to get there. I felt it. and then - OH. There it is. EW. That's me? UGH! It would have been so much easier for both of us to stuff it into that hole. But after following up today, I really feel lighter and centered. I also feel like I "get coaching" She patiently waited for me to SEE. Beautiful. Shannon, you are truly Gifted and your Light is so Bright. And now I feel better about digging. What's on the other side is so worth it. Anyone who is skeptical about coaching or has fear of the process, dig. And keep digging all the way down to the good stuff. And if you are looking for a good Digger Coach, Shannon is pretty amazing.

Bernadette Giorgi