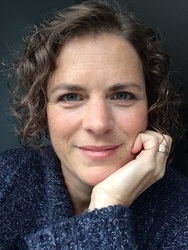 Shannon Staples

Surrey, British Columbia
Life Coach, Health and Fitness Coach
Certified Health & Wellness Coach, Certified Professional Life Coach, Nutrition, NLP, Law of Attraction, Energy Healing
I help people develop their own unique, sustainable, wellness-lifestyle plan to create inner peace and vitality without the overwhelm, so they can love life, be more confident, and thrive.
Details

Surrey, British Columbia V3S0Z6
778-736-0432
Send Message
Visit Website
Hourly Rate: $125 to $195 Canadian Dollars
Gender: Female
About Me
I'm Shannon Staples, a Certified Health & Wellness Coach and Certified Life Coach, with over 30 years' experience in personal development, energy work, mindset, nutrition, law of attraction, and holistic wellness.
I've always been interested in what makes people tick and getting to the root of our issues. I've spent a lifetime learning to appreciate the benefits and manage the challenges of being a highly sensitive person - particularly overwhelm, overstimulation, strong emotions, and a persistent inner critic. I have also overcome weight issues, infertility, and other health conditions over the years. These all contributed to my desire to help others, but the turning point was the year my son was born, and my Dad committed suicide. These two life-changing events made me acutely aware of how fragile life is and the importance of making the most of it. After recovering from my trauma, I committed to helping others be happier and healthier without the overwhelm.
I am practical, optimistic, and non-judgmental. I am inherently curious and love to explore all kinds of techniques and theories - from stuff that's a little out there to the very practical and scientific. My broad interests and perspectives enable me to help my clients create a personalized plan that fits their unique needs in a forward-focused, collaborative way.
If you're struggling with your health, stress, burnout, high sensitivity, or just want to be your BEST...
If you're tired of trying things that don't work for you, you hate doing, or you can't seem to maintain...
If you're fed up with unsustainable, short-term, quick fixes that land you back where you started, or worse...
Let's develop your OWN personal "user's manual" for lasting lifestyle change.
You want to be HAPPIER and HEALTHIER, and you want the process to be EASIER! Having an experienced coach in your corner can help you get it all more quickly!
Check out my website and try a free, no-obligation Vitality Session today.
Reviews
5 reviews (5.0)
I had a bunch of life stuff showing up and I felt like I knew it had SOMETHING to do with me and how I am out in the world, but I didn't know what to do with it, so I tried putting it that hole marked "life s@*t that I don't know what to do with" but it was full. Hate when that happens. Then some Light peeked in. Her name is Shannon Staples. She very firmly, yet lovingly, handed me a shovel and she said, "dig" and we did. She stayed with me digging and digging until I began to see Light. I so appreciate her staying with me. She really wanted me to get there. I felt it. and then - OH. There it is. EW. That's me? UGH! It would have been so much easier for both of us to stuff it into that hole. But after following up today, I really feel lighter and centered. I also feel like I "get coaching" She patiently waited for me to SEE. Beautiful. Shannon, you are truly Gifted and your Light is so Bright. And now I feel better about digging. What's on the other side is so worth it. Anyone who is skeptical about coaching or has fear of the process, dig. And keep digging all the way down to the good stuff. And if you are looking for a good Digger Coach, Shannon is pretty amazing.

Bernadette Giorgi
As my Life Coach, Shannon was insightful, understanding and very intuitive as to what I was going through. She seemed to know what tools I needed. I found her to be very caring yet also professional. She made me feel comfortable while discussing difficult matters and was able to uncover deep wounds inside me. With Shannon's help, my outlook definitely changed for the better.

Thad
Lovely connection and authenticity. Great, 'powerful questions'. I'm glad I chose Shannon, she definitely has depth, perception and understanding that is required of a coach. Her background as an entrepreneur was also helpful.

Lori Hurst
I Can't Believe My NEW Comfort Zone!! For years I struggled with anxiety issues. No matter what therapy or technique I tried I was always left with lingering feelings of inadequacy and self-doubt... for most of my adult life I have felt like a spectator. After just a few fun sessions with Shannon Staples, I noticed a shift in my perception. Suddenly I found myself communicating more directly in my relationships, accepting new challenges and creating connections with people in ways I never would have imagined! I am AH-mazed that seemingly mountainous blocks have evaporated and thrilled beyond belief at new-found possibilities!! Thank you so much, Shannon!

Charlene Davies
You most certainly should connect with Shannon Staples. Shannon is one of those magical people who can take all that chatter going on inside your head, sort it, make sense of it and also show you what it is trying to teach you – yes, most times there is a lesson to be learned. She knows how to address the important things in life in a truly comfortable and relaxed way and is masterful at her craft. Working with Shannon is like having tea with a dear friend. When you are done, you are grateful, feel focused and sure, and are most certainly, looking forward to your next visit. I highly recommend Shannon as the perfect choice for your Life Coach.

Dianne Campbell