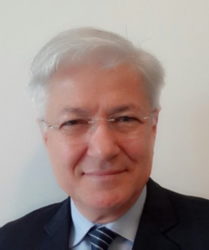 Sharif Bajo

Melbourne, Victoria
Executive Coach, Life Coach, Career Coach
Certified Life Coach, Certified Innovation Coach, Certified Performance Coach, Certified NLP Practitioner
I coach individuals who are motivated and keen to become the best version of themselves. I help them unleash their true potential and achieve greater success and fulfilment - at work and in life.
Details

Melbourne, Victoria
+61415122366
Send Message
Hourly Rate: $250 to $500 Australian Dollars
Gender: Male
About Me
Sharif Bajo, Melbourne, Australia
Life Coach, Career Coach, Executive Coach
ICG Certified Life Coach, Certified Innovation Coach, Certified NLP Practitioner,
With over 30 years working in the human resourced space, I have developed a coaching mindset when dealing with problems and challenges facing people in various situations. I have had the opportunity to work with a variety of individuals and businesses and this has helped me understand their different thinking patterns and attitude to the challenges they are facing in life.
I work mainly with new managers and senior executives who are seeking better ways to be more resourceful, more resilient, more effective to be able to adapt to the changing conditions in the workplace.
I also work with individuals who are lacking focus and feel they are stuck in life and they are looking for ways to improve their relationships, careers, and day-to-day lives.
My approach to coaching is a three-phase process:
Phase 1: Awareness
It starts with a behavioural profiling assessment to help you create a high degree of self-awareness; to enable you to observe and accurately identify your thoughts, feelings and impulses, strengths and development areas, and determine whether they are grounded in reality or not.
Phase 2: Negotiation
The negotiation phase will result in developing a clear understanding of your expectations and preferred development styles in the form of an individual development plan (IDP). It will also result in well-defined goals, success criteria and evaluation methods, specification of mutual responsibility, accountability, and protocols for addressing any emerging issues for achieving the coaching intervention goals.
Phase 3: Enabling
Most of the work of the coaching relationship will be accomplished during this phase, which will offer you the greatest opportunity for development and growth.
Request your free consultation today to get started.
Reviews
Dr. Sharif has strong listening skills, gathering information and then clarifying clearly, he does not jump in straight away with the answer but rather makes sure that I have fully understood the issue by clarifying and reflecting He possesses strong questioning skills and does not offer opinions but rather asks questions to help me to understand the issue at hand, he also gives time and space to try out things and does not get angry about mistakes What I like most is that he provides constructive feedback to help me improve on weak areas, his high emotional intelligence is good at understanding and relating to my personality and way of thinking. He tries to focus on the coaching process, this helps me to go through a clear coaching process and supports me to develop my own solutions

Faisal Al Qura'n