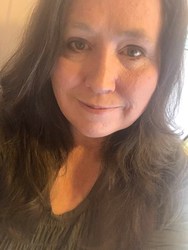 Sharilee Swaity

Winnipeg, Manitoba
Relationship Coach, Christian Coach, Life Coach
BEd, major English
Are you looking for your "Happily Ever After Again" in your marriage? Are you working through relationship issues due to complications from the past? Let me help you clarify your vision of marriage.
About Me
What would you like your marriage to look like? Do you dream of smooth communication, a strong connection, and romantic moments together? Do you know things could be much better but you don't know how to get there?
Have you and your partner been through some complicated stuff, whether together or before you got together? Do you find all that complication gets in your way?
As your marriage healing coach, I can help you tap into a renewed vision for your relationship and will help you find your "happily ever after again." I can help you with tools and strategies for communicating and connecting better.
I am calm and caring with great empathy and will do my best to make you feel comfortable and safe. Everything is confidential and you will be given the space to do the work you need to reach your relationship goals.
I am a certified coach from the Certified Coaching Federation and Light University. I am currently in training at the Relationship Coaching Institute.
Besides relationships, I can also help with life coaching, especially in the area of decluttering. As a published author, I can also coach you in the area of writing.
My husband and I have been married for fourteen years, and were both previously married. I am a Christian and offer faith-based coaching for those who would like it.
Reviews
I really enjoyed my coaching sessions with Sharilee Swaity. I wanted to work on some personal goals so she helped me to clarify what I wanted & helped me to figure out how to accomplish them. I was really struggling with how to be consistent with tasks that dont occur every single day & she helped me find new strategies that would work for me. I was able to make some great progress towards several goals while working with her & I am confident in continuing those things moving forward so I am very pleased with my results. I highly recommend working with Sharilee!

Kristi Anderson