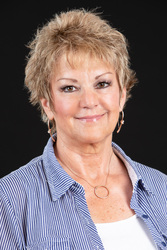 Sharla Beeken

Austin, Texas
Leadership Coach, Life Coach, Relationship Coach
BS, MA
I help professionals be confident, authentic, loving, and unstoppable. Using my unique Whole-Brain, Whole-Self program, you'll learn a powerful system of behavioral and communication skills!
About Me
For professionals . . .
- wanting to rise to a higher level in your career or find your true calling that honors your unique talents and passion OR
- resolve challenging behaviors at work or home restoring harmony and balance in your life OR
- you simply want to overcome stress and discouragement feeling calmer and more powerful
Beacon Coaching helps you be confident, authentic, loving, and unstoppable!
Being unstoppable means honing, polishing up, your behavioral, emotional, communication, and people skills - skills most of us never learned at home or in school. Coaching shortens the learning curve!
All successful athletes, actors, business executives, and celebrities are coached by multiple experts. Whether it's an Olympic Gold Medal, an NFL MVP trophy, an Oscar, or a CEO promotion - all successful people seek out Coaches to increase their skills, confidence, and expertise.
Successful people invest in themselves by working with Coaches.
I specialize in a unique Whole-Brain, Whole-Self system of behavioral and communication tools that allows you to . . .
- Overcome fears and doubts
- Lower stress levels
- Experience a more balanced and higher quality life
- Gain confidence
- Increase your income
- Develop your authenticity
- Open your creativity
- Live your values
- Serve others
- Shine your light brightly!
I have an entrepreneurial spirit with over 30-years leadership experience and 25-years teaching experience at the college level. I've probably experienced many of your worries, fears, or doubts - I know how you feel! I believe if you truly want to make a change in your outer world, it all starts within. This is where real change happens :) I can offer you a unique spiritual emphasis providing tools, perspectives, and resources to help you reach your goals.
Growth takes time, it's a process. Working together we can get you where you want to go :)
Reviews
2 reviews (5.0)
I accepted a new role at work. I had been briefed on some of the challenges with the team I would be leading and I knew that if I wanted things to go well, I needed to hit the ground running and immediately set the right tone. I had worked for Sharla before so I knew what kind of leader she was and I knew she would guide me in the right direction. Fast forward 6 months, following Sharla's guidance, I have been able to make the changes I needed to within the team. We have established ground rules and values and while there is always work to be done, we are on the way to functioning like the high performing team we need to be. I would encourage anyone facing a leadership challenge to invest in your personal and professional growth by spending some time with Sharla.

Cathi Lewis, MBA
Sharla Beeken is a very experienced professional coach with a broad base of experience. She offers clarity and compassion backed by extensive transformational tools that help people make decisions and move forward in achieving their goals. Her intuitive guidance has helped me identify issues and put processes in place to resolve them. She is a trusted resources.

Janet Kieffer