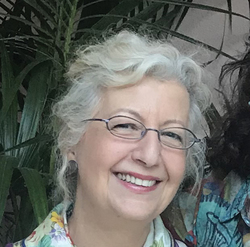 Sharon Carlsen

Santa Monica, California
Life Coach, Executive Coach, Leadership Coach
BA, University of California
I work with people as they navigate changes and transitions in their personal and/or professional life. I understand the process, the challenges, and above all, I know how to be helpful.
About Me
We all experience changes and transitions throughout our lives, and believe it or not, the cycle of change follows a pattern designed to help us adapt and transform. Once we learn how to move through this cycle, we stop struggling against ourselves. Our lives become more peaceful, we accept ourselves as we are, and we become more able to help ourselves and those who rely on our steady presence.
Coaching is especially helpful in the midst of change. For example:
• You are at a crossroads in your personal or professional life. You know that something needs to change but aren't sure how to go about it.
• You have a vision of your desired future but haven't found the clarity, time, or energy to get started.
• You have been through or are in a transition in your personal or professional life. Something essential has changed, your identity has been shaken up, and you find yourself in a new reality.
My focus is on helping you move forward, achieve your desires, and find peace in the process.
I offer one free consultation call to prospective clients.
Reviews
6 reviews (1 verified) (5.0)
The perfect coach for me!

Patty
I always come away from a session with Sharon feeling so many good and helpful things. I feel more hopeful - that I can deal with whatever issues I'm working on with a strong and calm outlook. I feel more centered because I have ideas and guidelines to use to help me really "see" my progress. Sharon is a calm, centered person who offers help not judgment. I was planning to retire and couldn't get motivated and organized to make it happen. All the details and decisions regarding retiring made it hard to concentrate and focus on what steps I should be taking and when. Her ability to see issues clearly, offer helpful constructive ideas with patience helped me accomplish my goal. Sharon really helped me make this transition.

S.S.
Sharon brings fresh air into stagnant situations. Like a Border Collie she gently nips and nudges until you find yourself moving in a new direction. I was at a crossroads in my life and needed help. I worked with Sharon for several months and at the end of that time I had made a major change. She helped me maneuver through, and overcome, many personal challenges. I will be forever grateful for her ability to listen and clearly communicate small steps that lead to big change. She is a compassionate, intelligent and supportive person who will lift your wings until you can fly on your own.

S.L.
When my less-than-40-years-old husband was diagnosed with advanced colon cancer, everything turned upside down. Sharon offered to support and coach me through this time recognizing that there were both tools and skills I needed to have in my belt to survive this experience in my life, and in our marriage. Our weekly calls became a lifeline. Both to get balanced support and perspective, but also to have guidance around how to prepare for the week ahead. Focus on determining the next thing you need to know. Understand that your thoughts are just that not necessarily facts or premonitions. Find your safe spaces where you can decompress. And, look at what you can make choices about within your new boundaries, not what has been taken away. While I hope my husband remains well for the long run, I am clear that my strength and the fortitude of our marriage are both deeply tethered to Sharons guidance in a time that often assumes paralysis. We will never move on from cancer, but with Sharons help and expertise, weve been able to move forward.

J.W.
When my career felt like a tumbled heap of tangled strands, Sharon helped me methodically pull each strand apart. She is such a gentle, disarming, and fun person and you really look forward to your next session and what she will help you discover. And coaching by phone meant I could be anywhere and still have a great conversation about how I could forge a new path. If you are looking for a voice of reason when your life seems unreasonable, I cannot recommend Sharon enough.

C.W. Seattle, WA
Sharon was there for me when I lost my decades-long career and had some major decisions to make. She was wise and calm and patient when I felt panicked. The best thing she did was to show me that I didn't have to jump right in and solve everything at once; that decisions could wait while I found my feet again; that this ending was really a beginning. In addition, she coached me through some negotiations to get what I wanted and needed when my job ended. I'll be forever grateful.

J.D., Los Angeles, CA
The Smart Way To Find A Coach

1 Describe Your Goals

2 Get Matched

3 Free Consultations
Find My Ideal Coach Now