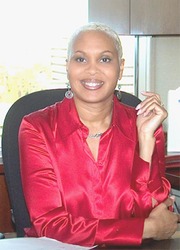 Sharon Dean Suwanee, Georgia
Career Coach, Life Coach, Retirement Coach
BA, CPC, ELI-MP
My ideal client is 18-years or older and seeking to break free of self-imposed limitations that hinder their career choices, life transitions, and retirement life success.
About Me
Hi, I'm Sharon and help others break free of self-imposed limitations that hinder them from being more authentic and free in their lives and at work. Both authenticity and freedom carry costly implications in today's world. However, living with both are a choice we all have and a way we all can live. My definition of authenticity and freedom is simple: being true to yourself by identifying your values, living your life in alignment with your values, and living without unnecessary limitations, especially those that are self-imposed. The focus of my coaching practice is, therefore, on values as the key to a life of authenticity and freedom for values allow you to stay on course and find purpose and peace within your being...even when the seas get turbulent and the road gets rough. I use a diverse set of industry-standard tools/techniques along with my intuition, head and heart, to partner with and help you discover your uniqueness and how it can so brilliantly enhance and enlighten your life-long personal and/or professional journey. Not to mention, I have certainly 'walked the talk' in my own life! This is why I am confident I can help you break free from self-imposed limitations that stifle your career growth and satisfaction, hinder your life transitions, and impede your ability to clearly envision a satisfying retirement lifestyle. So, allow me the honor of joining you on your path and we'll travel together for a time.
Reviews
Sharon doesn't have any reviews yet.