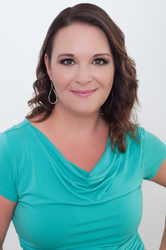 Sharon Steiner Hart

La Canada Flintridge, California
Executive Coach, Business Coach, Life Coach
BA, C.P.C.C.
I love serving clients that are feeling uninspired and stuck and helping them identify their passion so they can move forward. I am looking for clients who want to unlock their full potential.
About Me
My passion is working with clients that are eager for growth in their business, career and personal life. I help my clients identify blind spots and discover what they are really passionate about. I help my clients design a plan to take inspired action and hold them accountable.

I became a Certified Coach (CPCC) in 2008. After managing my own successful coaching practice on the East Coast,I returned home to Los Angeles and managed a nearly 4 million dollar portfolio across diverse industries, including finance, legal, entertainment, healthcare, biotech, and high tech. I also provided internal Corporate Coaching to "rising stars" in my organization, providing 360 feedback and liaised between client and management. This unique skill set and experience allow me to serve a diverse mix of clients. I am an ongoing student of the Law of Attraction and has also studied the work of Dr. Wayne Dyer, Abraham Hicks, Louise Hay, Brene Brown, and countless others. Individuals that will benefit from my unique coaching style may be launching a business, preparing for a promotion, new to management, focused on increasing sales or re-entering the workforce. If you are ready to discover your true passion and you desire more fulfillment and joy, then I want to work with you.
Reviews
I really enjoyed our session and can't wait until the next one. I think you handled designing our alliance perfectly and the session felt like just the right balance between coaching and consulting. Before I got going on another busy day, I just wanted to make sure I shared that feedback. You did such a superb job Thursday.

Leslie B.