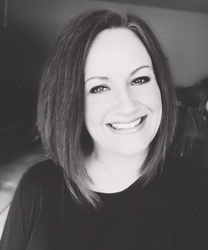 Sharon Lapham

Howell, Michigan
Relationship Coach
Certified Relationship Coaching Specialist, Grief Coach, Seasons of Change Coach
My ideal client is one that is struggling through the grief process. I walk beside them as they navigate new relationships, new careers and all the challenges that come with losing a loved one.
About Me
My life has always been full of possibilities. I have been lucky enough to be able to learn and work in many amazing fields. From marketing to sales, to being a Mom running a day care center. However, I always had a nagging feeling that I wasn't reaching my full potential. Then one day 9 years ago, my life was turned upside down. My husband of 18 years was killed in a motorcycle accident. With the unexpected loss of my husband and the prospect of grieving for him, assisting my two children who were deeply grieving, managing our household affairs, and trying to keep my children's upbringing and education on track took everything I had. I had help from family and friends for awhile. But, as you can imagine, their offers came less often over time. They had their own busy lives and I understood that. It was an extremely challenging and difficult process and many times I found myself wishing there was someone who could guide me and help me find the path to get my life back into sensible order again.
Looking back on the many experiences I had and the things I learned along the way, I decided that I could make a real contribution by making this my life's work. I picked myself up and I haven't looked back since. After completing my Relationship Coaching Specialist training with The Institute of Life Coach Training, I can now combine those techniques and strategies with my own personal experience to offer truly effective coaching for those facing tough transitions.
Reviews
Sharon doesn't have any reviews yet.