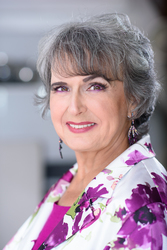 Sharon Rolph

Edmonds, Washington
Retirement Coach, Life Coach
Certified Knowledge Manager
Knocked off your feet by a transition like retirement or death of a spouse? Are you prepared for the social, mental, emotional & spiritual transitions involved with leaving the job behind. Caregiver?
About Me
Retirees may have serious issues with loss of identity, especially when retiring comes as surprise or last minute decision, or if they've been overachievers. Not having a Plan throws us off balance. Or, not having a life outside of work throws us a curve. Since our culture only prepares us with financial retirement planning, we need to Design Our New Life, with intention and wisdom. Let's design your new life now so you find a place to fit in, to matter and to make a difference!
My brand is a One Stop Shopping to prepare you internally and externally to deal with social, emotional, mental and spiritual health. I want to use ALL my talents while here on earth, without regrets or wasted potential in the end. And frankly, I don't want that for you either! Since we could be living another 20, 30 or 40 years, let's live a fulfilled life.
I started out by giving (30) What Do I Want to Do in Retirement workshops at Senior Centers for active retirees, then went into doing 53 podcasts: Maximize Retirement & Fresh Courage: It's Your time to shine. During that time I also started a Boomer MeetUp group and a column called Re-imagining Retirement column in my local online newspaper. The first thing senior centers taught me was that they are combating isolation, depression, and declining health! (It seems like that's how my dad died!) It may even include alcoholism and suicide. And, nobody talks about it!
I am an inspirer, and creative designer who loves ideas, curiosity and potential. I use my analytical, communication, & listening skills to help you uncover your best. I love to collaborate, encourage, support & empower you to find your new direction and purpose in life. I think in possibilities and love shining a spotlight on the unique golden nugget inside each person.
I am 72 years old, retired in April 2016, & have a masters degree in Behavioral Science. I've had a career working for Boeing, IBM, GTE and USPS in Everett WA, Tampa FL, & Dallas TX.
Reviews
Sharon doesn't have any reviews yet.