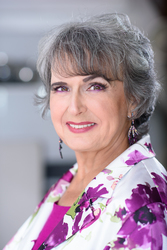 Sharon Rolph

Edmonds, Washington
Retirement Coach, Executive Coach, Spirituality Coach
BS, MA, Certified Knowledge Manager
Your work + your DNA coming together for jobs that fit you like a glove. So you can honor your inner Spark and Essence of who you are - inside. Then align the 2. Transformational learning opportunity.
About Me
We get so much more from our jobs than just a paycheck. I am passionate about your life/work aligning with your inner Spark.
My ideal client is a single professional retired woman who knows there's more for her yet struggles with frustration, being miserable and disappointed. Maybe from having too much time on her hands? She wants rejuvenation, significance and purpose. I promise her a quality of life directly related to honoring the Essence of who she is, so that she lives with purpose, being satisfied and fulfilled.
The struggle is not your fault, since the culture doesn't prepare us with non-financial retirement planning. You need to design your personal plan: your version of happiness. A place to fit in, to matter and to make a difference!
My book, FRESH COURAGE in Retirement: finding purpose, essence and fulfillment is at the printers now. I started out presenting "What Do I Want to Do in Retirement" workshops at Senior Centers, then doing 53 podcasts: Maximize Retirement & Fresh Courage: It's Your time to shine. I started a Boomer MeetUp group and a local newspaper column called Re-imagining Retirement column. Senior centers taught me they are combating isolation, depression, and declining health! (It seems like that's how my dad died!)
I am an inspirer, and creative designer who loves ideas, curiosity and potential. I use my communication & listening skills to help you uncover your best. I love to collaborate, encourage, support, empower & hold you accountable to find your new direction and purpose in life. I think in possibilities and love shining a spotlight on the unique golden nugget inside each person.
I am 73 years old, retired in April 2016, & have a masters degree in Behavioral Science. I've had a career working for Boeing, IBM, GTE and USPS in Everett WA, Tampa FL, & Dallas TX.
Reviews
Sharon doesn't have any reviews yet.