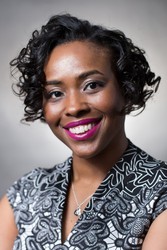 Sharona Patrice

Atlanta, Georgia
Life Coach, Health and Fitness Coach, Spirituality Coach
BS, Empowerment and Lifestyle Coach, Integrative Nutrition Health Coach (INHC)
I'm an Empowerment and Lifestyle Coach who helps women heal self-destructive behavior by teaching how to build the self-love, trust, and confidence they need to live a life they think is impossible.
About Me
My clients are motivated, accomplished women who have it "all together" from the outside. But deep down inside they are paralyzed by fear and doubt. The women I work with are habitually self-sacrificing and drained by their 'Superwoman' persona. I focus on empowering women to simplify everything, set boundaries, and make the best decisions for their life.
Whether you're ready to make serious life changes but feel stuck and have no idea where to begin, or you're in the middle of a major life change and don't know what to do next, I can help you uncover the answers you need to move forward.
There's no magic "cookie-cutter" formula to health & happiness that works for everyone. My sessions are held via Zoom or phone and are tailored to meet your individual needs. I'm simply the conduit to help you go 'within' and find the answers that are already inside of you. I give easy tools and tips to encourage you to take small steps forward in a practical way. I help my clients stay present, get clear about what they REALLY want, and use their intuition to make the right life choices.
I received my foundational training from the Institute for Integrative Nutrition and I'm a Certified Integrative Nutrition Health Coach (INHC). So, while I understand the benefits of whole foods, I also know it's important to keep your mental, emotional, and spiritual body nourished and balanced. I use a holistic approach because I believe that the mind, body, and spirit connection is the path to true happiness.
Living an empowered life is a journey – not a destination. It's not about perfection, but constant correction. Like any coach, I'll be on the sidelines cheering you on, holding you accountable, and pushing you to use your gifts and abilities to be the best version of 'You' possible.
Reviews
Sharona doesn't have any reviews yet.