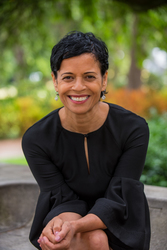 Shawn Roberts

Seattle, Washington
Life Coach, Health and Fitness Coach, Relationship Coach
BA, MA, Certified DreamBuilder® Transformational Life-Coach
I help creatives and entrepreneurs identify their personal and professional goals and guide them as they achieve the vision they've created for their life.
About Me
As a sought-after Certified Life Mastery Consultant and Coach, I help professionals and creatives transform the areas of your life where you're experiencing uncertainty, overwhelm and struggle and support you in discovering your power, passion, purpose and accelerating your results. For over 25 years, I have studied and implemented transformational success principles with children and adults.
​I guide clients through a powerful system that works from the inside out. Providing tools and a structure of support to help you work through internal belief systems, reprogram the belief systems, while also taking needle moving actions steps in service of your vision. During this journey you'll develop more confidence, clarity and the COURAGE to consistently make the changes you desire and breakthrough the uncertainty, overwhelm and struggle to achieve the vision you've created for your life.
​If you're looking to achieve profound results while also becoming more confident, clear and successful, my program can help you get there. Contact me today for a complimentary Transformational Life-Coaching Consultation. 
Reviews
3 reviews (5.0)
Shawn is an amazing Coach to work with. I had a wonderful experience, and the spiritual approach was exactly what I needed. Her focus is positive while acknowledging your areas of difficulty. Shawn is a great listener, gives thoughtful feedback, and she challenged me to shift my mindset toward the positive outcome, which is critical to move toward any dream or goal. Let Shawn help you uplift your life. :-)

Northwest Butterfly
Shawn has a great way of working with people and I'm enjoying my coaching sessions with her. Her passion for what she's doing and her compassion for people are two great ingredients in her recipe to inspire. She's not intimidating and is easy to talk to. She shares her own examples and experiences that helps me to remember that we are all works in progress. When I don't know how to assemble a piece of furniture or I'm setting up a new electronic device, I look to the instructions to help navigate me through the process. If I learn to approach my life and my dreams in the same way, I am more apt to be successful with the end results. Shawn is guiding and sharing methods that enable me to write my own instructions, specifically customized to build the dreams and the life that I envision.

DawnLJ
I am a licensed mental health counselor, looking to go deeper within Self. Working with Shawn Roberts is opening up opportunities to discover the different aspects of my potential. I am glad to have hired Shawn as my life coach and highly recommend the services she provides.

Shon W.