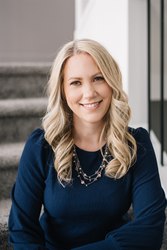 Shawna Campbell

Edmonton, Alberta
Life Coach, Relationship Coach, Executive Coach
Certified Life Coach, Applied Neuroscience Coach, Certified Conversational Intelligence®, EFT Practitioner, Holistic Health Therapist
My clients are ready to eliminate what's blocking their fulfillment and success. In-person or virtual sessions are designed to improve mindset, encourage effective action and support lasting change.
Details

Edmonton, Alberta T6W 0V8

7802213393

Send Message
Visit Website
Gender: Female
Training: Coach U
About Me
I'm known by my clients as the People Whisperer for my strong intuition, awareness-building conversations, and brain-based techniques and tools for helping individuals, couples, and organizations create the changes they're seeking.
I loved Nancy Drew, a talented, amateur teenage detective who was always solving some great mystery. So when I was a child, in-between wanting to be a rock star, a scientist and a wildlife photographer, I was convinced that I too could have great adventures like Nancy Drew – not so much. Instead, I put my budding sleuthing talents to work by learning about the mysteries of people, our behaviour, and our bodies. I was always curious about this whole journey of life, from being alive to living fully alive.
Fast forward to today, and I'm living a sort of Nancy Drew adventure, helping my clients figure out what would bring them the most joy and peace, reading the clues and solving what's getting in the way, and then helping them to design a plan to live fully alive – On Purpose.
In 2007, I graduated from Coach University and began a career as a Certified Life Coach. Adding to a Diploma in Holistic Health Therapy and multiple certificates, including Emotional Freedom Technique and Touch for Health. I have recently graduated as a Certified Applied Neuroscience Coach and will continue to learn to be on the forefront of the coaching and human potential movement.
In my downtime, I can be found hanging out with my husband Jodi, reading, trying out new recipes, travelling, and always attempting to wear as much blue as possible.
I love what I do, and I'm confident that we can turn today's dreams into tomorrow's reality. I look forward to working with you.
Reviews
7 reviews (5.0)
"First of all - thank you to Shawna for making it so easy and painless to get help. I got really stuck in trying to figure out my career choices by focusing on the job title, and the longer I waited to get help the more frustrated I got. Shawna was phenomenal at making me understand what it was that I wanted, even if it took more than a couple of words to describe. She reminded me to keep an open mind and taught me how to transfer the skills I enjoy using in my personal life into my professional one. She helped me create great balances and feel confident and excited to step out of my comfort zones. It meant a lot to have someone in my corner always cheering me on. I really enjoyed that the focus was always on the future and what I can do to improve rather than figuring out where I went wrong before. It's been a great pleasure working with Shawna, and I look forward to continuing to better myself with the tools that I learned."

Marina R., Executive Assistant, Edmonton, Alberta
Shawna has helped me to create the life I had never thought was possible. Using the tools she helped me discover I already had, my life is now profoundly different than when we started working together and I can honestly say that I am truly happy with who I am and where I am at. I am blessed to have had the opportunity to work with her and look forward to working with her in the future."

Alison, Sherwood Park, Alberta
"I highly recommend life coaching with Shawna. It is difficult to put the experience into words, other than to say – It works!"

Janice M., Family Therapist, Edmonton, AB
"I have worked with other life coaches, but it wasn't until working with Shawna that I realized the true value and opportunity of this type of relationship. Her ability to relate your external experiences to your internal beliefs and dialogue is life changing. I know that I would not have changed jobs, lost 20 pounds or repaired a broken relationship with such ease and confidence if I would have not had her insight and encouragement. Thank you again!"

Sheryl, Kelowna, BC
As a result of my coaching with Shawna, I have developed more healthy relationships and have been able to prioritize my life. Shawna's ability to listen and talk through issues is nothing short of amazing. The skills she teaches in communication, time management, and building self-worth is invaluable in both your personal and business life. She has been an invaluable member of my team for the last 4 years and will continue to be for a very long time.

Stephen, Entrepreneur, Edmonton, Alberta
"I can't say enough about my experience working with Shawna. I reached out to her knowing that I had this big dream inside of me, but feeling frustrated about where to start. Since working with Shawna I am in awe of what I have been able to accomplish in the last year on my journey as an artist. She helped me see that I don't have to wait to "get there" before I can be happy and every step in the right direction is worth celebrating. When I opened myself up to these positive affirmations great things started happening! I truly attribute my current success to the foundation of self-love and confidence that she helped me build. Investing in Shawna's life coach services was one of the best things I have ever done for myself."

Shelby, Artist, Edmonton, Alberta
Shawna has helped me develop tools and strategies to navigate some of life's toughest challenges. I truly don't know where I would be without her guidance, encouragement, and compassionate spirit. She has the amazing gift of being able to ask the challenging questions that move you forward, all while being your biggest supporter. I feel so much more capable in all areas of my life because of the work I have done with Shawna. This has been one of the best investments I have made in myself. I am so grateful to have found her.

Trina, Edmonton, Alberta