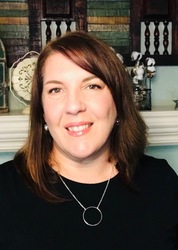 Shawna Gemmell

Austin, Texas
Career Coach
Career Coach Institute, MBTI Practioner, SPHR, SHRM-SCP
I coach professionals who are feeling stuck in their careers but don't know where to start to make a change. I'll guide you through my Career Design Plan to help you create and achieve your goals.
About Me
For more than 20 years' as a Human Resources professional, I searched for top talent in various markets and countries to work in my organization, as well as helping employees develop plans to reach their career goals. The best part of my job was witnessing them successfully achieving those goals and loving what they did. In fact, I had such a passion for it I decided that I wanted to put all my energy into it. Now as a career coach, I have been fortunate to serve clients all over North America and globally, helping them develop career plans and find great jobs that meet their individual goals.
I know how it feels to have a good job and work with good people, but feel like you want something more or different. I also know how challenging and time consuming a job search can be. Having been both the candidate and the recruiter, my unique experience helps me understand the challenges my clients face while using my recruiting experience to give them the best tips, tricks, and tools to get the job. Trained and certified through CCI (Career Coach Institute) I am able to help clients navigate through their career development strategy to reach their career goals.
Reviews
3 reviews (5.0)
I had the privilege to work with Shawna in two different occasions, both in hospitality and later, through a career change and evaluation coaching program. While our first coworking experience was awesome, as she was a great professional, easy to talk to and very engaging, I realized how important her past experience was for her new role and how important it is for one to have applicable advices and guidance that are always based on facts and experiences. The sessions were amazing and filled with self-development exercises and had both short and long-term actions that helped my growth, visibility online, understanding of the market, just to name a few. This was one of the most accomplishing programs I took part of with immediate applicability in my everyday professional life.

Ana Cooper
I had the pleasure of being coached by Shawna. While I wasnt necessarily looking for a career change, she was able to help me grow through conversations, activity sheets and person guidance. During this twelve-week program, I reflected on my values, who I am as a leader and in what accomplishments to take the most pride. After working with Shawna, I am more confident and thus a stronger leader. If you are looking for career coach Shawna is outstanding.

Amy Turner-Keller
I signed up for career coaching with Shawna to help map out my career plan. I wanted to stay in the industry I am already in, but there are so many different paths, it can be overwhelming to think about. Shawna helped me gain clarity about my values, goals, interests, strengths, and ultimately my life purpose. With the tools that Shawna provided, I am now set up to make intelligent decisions when it comes to my future. I am so grateful to have gone through this career coaching with Shawna, especially during such a weird time we are in. I now have more confidence and clarity on what I want and working towards my lofty goals. I cannot recommend Shawna enough! Thank you Shawna!

Mitchell Prentkowski