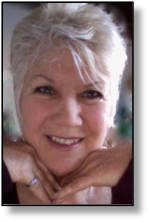 Shayna Jai

Vista, California
Spirituality Coach, Life Coach, Entrepreneurship Coach
Coaches Training Institute
My clients are looking for relief in many areas. Pain relief, mental anguish, broken hearts and grief, as well as existential suffering, that means they don't know why they are suffering. I can help.
About Me
My passion and mission is to serve humanity's evolution. I have 22+ years in service and have worked with over 15,000 people personally. Google my name.
- When you are ready to instantly relieve (and eliminate) your physical, emotional & spiritual pain, I am here for you.
- When you know you are ready to have the next level happen in your life, I am here for you.
- When you know that next level requires guidance, new perspectives, releasing of old patterns, habits and beliefs, and passionate commitment, I am here for you.
Sessions usually take 45-60 mins and are weekly and can be done on phone/in-person/zoom. Sessions done consistently have best results. The biggest changes require the biggest commitment. You will learn how to change the patterns of 'giving up' which is no longer an option in your life.
When you are making that kind of commitment to yourself and your life, you will seek appropriate guidance, I am here for you.
Sessions shift habits, so they are set up to be an example of that shift. You will have divine transmission for the entire session plus Crystalline Clearing of your fields that have old thought forms within them. These happen automatically with Divine's Presence.
I am a Reiki Master Teacher with more than 100 students and a dozen master teachers. An Advanced Oneness Trainer, over 200 initiates worldwide. Certified by Coaches Training Institute in San Francisco, CA
Self-studied of the Course in Miracles -10 years, Melchizedek Priestess, ordained in 1996. Created Crystalline Clearings with divine Guides. Feng Shui Artist for Home/Office.
What some people say . . .
"I feel like a weight has been lifted from me, I feel lighter."
"I'm more balanced and relaxed and reassured I'm going in the right direction."
"I wish I'd known you years ago."
"I'm so grateful I found you. You hit the nail right on the head. I made the best choice for a coach."
Reviews
Shazna has been a huge gift to me over the months we have been working together. As I've been moving toward my goals of shedding old habits and stories, living more in the present moment, and being more joyful, she has offered me several useful tools, lots of important insights, tons of encouragement, and has helped me appreciate my progress. Shes also helped me to deepen my connection to my divine self/source. I understand so much more clearly now about how my thoughts affect my energy and what that means to me in reaching my goals. I look forward to speaking with her each week and I always leave our calls feeling energized and inspired.

Melissa G.