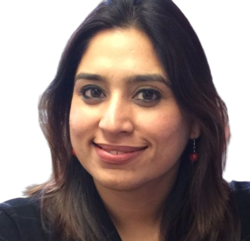 Shefali Raina

New York, New York
Leadership Coach, Career Coach, Executive Coach
Certified Professional Coach, Forbes Coaches Council, Meta-Coach Daniel Goleman Emotional Intelligence Program
I work with top executives in financial services, high-tech, consulting, +other industries. I help you become become a stronger leader, enhance strategic impact and make a successful career transition
About Me
I work with senior, ROI focused executives on leadership success, peak performance, strategic impact and successful career transitions.
I work directly with executives as well as via corporate coaching engagements. Companies and top executives love working with me because of results we create. Results are driven by three key differentiators:
1. Business, Strategy and Leadership Experience - Prior to coaching, I spent 20 years in business roles, including in strategy, corporate finance and financial services. My roles including senior director, managing director and business unit COO at top tier firms like Andersen, Deloitte and Lehman Brothers Holdings. I know first hand the top executive operating landscape, navigating high stakes situations, and drivers of brand, impact and leadership success.
2. Results focused + Mission Driven - My coaching style is direct and results driven and focused on habit change, perfect of busy Type A executives. I am a mission driven coach and always in my client's corner as a partner, to help you exceed your goals.
3. Evidence based Coaching approach - I am passionate about using evidence based human behavior research driven coaching approaches, including Neurosicence and Emotional Intelligence. My approach is perfect for analytical, mastery driven top leaders who like to learn not just about 'what' but also 'why'.
Focus Areas:
1. Leadership success - executive presence, emotional intelligence, stakeholder management, persuasive communication, high stakes influence, team management and effective execution
2. Strategic Impact - big picture perspective, innovation, strategic point of view, systems thinking and impact
Reviews
3 reviews (5.0)
I recently moved to a key leadership role after 20 years as a trader. Shefali helped me operate as a seasoned leader: we worked on my communication approach, strategic focus, engaging my growing team, and building rapport with stakeholders. This has been incredible partnership. I recommend you work with Shefali if you want results

Head of Capital Markets - Large Investment Firm
Shefali helped me achieve my goal. I wanted to accelerate my career within my Company but was not getting the traction I needed. Shefali helped me set a target, and worked with me on a game plan including stakeholder communication, negotiation on the role, building my brand and getting over imposter syndrome and other issues. I am now in the role I have always wanted

HR Lead - High-Tech Company
Shefali is a masterful coach. She worked with several Managing Directors on strategic focus, leadership, board communication, executive presence and emotional intelligence with great results. Her passion for coaching and her strong business leadership experience are invaluable assets for senior leaders who want to mitigate their blind spots and elevate their game.

CEO - Boutique Asset Management Firm