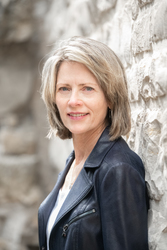 Sheila Smith

Guelph, Ontario
Executive Coach, Leadership Coach, Performance Coach
BA, ACC, CEC, CHRL
I help executives, mid-level leaders and professionals gain more clarity in their goals, make better decisions and uncover blindspots to increase individual growth and enjoyable work experiences.
About Me
Sheila Smith, CEO, Advisor & Executive Coach at S2HR Consulting.
I help purpose-driven seasoned and newly promoted leaders gain insights into a better way forward into becoming more strategic, emotionally intelligent, and successfully sustainable leader.
If you would like to assess where you are now, learn how to transform yourself into a more resilient and effective leader, then this is where my coaching comes in to help you. We can start by looking at what is important now, assess where you need to be and prioritize the critical action that can take your leadership to the next level.
I am a passionate advocate of cohesive and collaborative organizations assisting leaders and their teams, unleash their full growth potential and advance individuals forward in their careers.
With over 25+ years as an HR Professional advising organizations on how their 'people framework' best supports specific business challenges and environments, I have honed my trusted advisory and coaching skills to customize individual plans in improving leadership effectiveness, build winning teams and strengthen business relationships.
I hold a Certified Executive Coach designation from the Center for Executive Coaching. In addition, I hold an ICF ACC accreditation. I have been a member of the Guelph and District Human Resources Professional Association since 2002; a Certified Human Resources Professional (CHRP) since 2005; a Certified Human Resources Leader (CHRL) since 2014 and is certified in a variety of assessment tools.
Reviews
5 reviews (5.0)
My coaching experience with Sheila has been exceptional. She is warm and empathetic, which creates a safe environment for the coaching sessions. She asks great questions, which helped me to reflect on what is important for me and what I should consider first when I take important decisions. Thanks to her coaching I have been able to successfully reach the goals I had set for myself.

Jorge Bastos
Sheila has been coaching me as I transition from being a corporate executive to becoming a small business owner. Sheila's coaching has been exceptional and has helped me reflect on my key objectives and the necessary steps I need to take to reach them. While Sheila provokes the thoughts through insightful questions, the key is that she is also a great listener. When engaged in problem-solving, Sheila prods till I exhaust all alternatives. She demonstrates her resiliency and versatility in every conversation. Thanks to Sheila, I have gained strong confidence to navigate a key transition in my professional life successfully.

Pritesh
I started working with Sheila during a significant career transition. Her coaching helped me better understand and define my career vision. We reflected on and developed leadership competencies and she enabled the cultivation of key insights into my Emotional Intelligence. Sheila was I trusted advisor navigating the recruitment process, from application through to salary negotiations. I look forward to continued work together in my new role!

Cale Fair, e-Commerce Leader, Toronto
Sheila has helped me tremendously in figuring out next steps at a pivotal time in my life, both personally and professionally. She has a depth of understanding and genuine care that makes it easy to open up and find solutions. I have an enormous amount of respect and gratitude for Sheila and I give her my highest recommendation to anyone seeking a great thought partner and coach.

Laura Dayal
Sheila is an excellent coach. Her coaching starts with building a trusting and open relationship and focusing on my goals and ambitions. She asks insightful, future-focused questions and ends each session by getting me to develop one to three actions to take to achieve my goals. I have made steady progress in achieving the start-up of my business with Sheila's help.

Carol Peccarelli