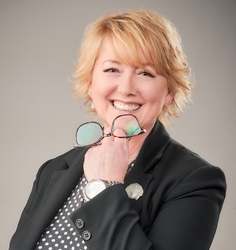 Shelley Langille

Victoria, British Columbia
Career Coach, Executive Coach, Leadership Coach
Certified Executive Coach (CEC) through Graduate Executive Coaching program, about to obtain my ACC through ICF, Business Administration diploma
I coach uniform sector members in their career advancement and transition goals, support people in moving on successfully after losing their job, and help orgs provide a climate where staff thrive.
About Me
My ideal clients and specialties include:
- Military, fire, police and public safety leaders looking for focus in advancing their careers or struggling with transitioning out of uniform into the private and public sector. My coaching helps members realize their potential, recognize their valuable transferrable skills, and find the best plan for their path going forward.
- Helping people "let go after being let go". In other words, those who have experienced job loss and are faced with the shame, grief, anger, and confusion that so often accompanies losing ones job. The goal is to process the experience and emotions and find closure, new opportunities, and success after being let go. I have personal experience in being a casualty of organizational reorganizations and have found the formula to turn what could be a traumatic situation into a beautiful career path that is fulfilling.
- I believe leadership and organizational culture is in a revolution. Does your company have challenges with retention, absenteeism, employee and team performance? Coaching with me helps organizations recognize how to effectively engage staff, treat them as well on the way out as they do on the way in, and have both employees and the organization thrive in the space in between.
I'm a Certified Executive Coach (CEC) through Royal Roads University (RRU) with twenty years of career coaching experience working with uniform, technology, and other sector members, I'm a member of the International Coach Federation (ICF), and an Associate Certified Coach (ACC) through the ICF.
I passionately believe in people and their stories. I listen and coach with a focus on trust and safety, empowerment, empathy, kindness, and powerful questions that lead to the answers found within you. I help you hold yourself capable and celebrate who you be.
Check out my website or personal LinkedIn to view testimonials and recommendations from my clients and colleagues.
Reviews
4 reviews (5.0)
If you are reading this review, among others, in your due diligence looking at Shelleys coaching / consulting services then I emphatically give 5 stars. Our paths crossed after a relatively recent personal trauma and my career was at a standstill. Statistics have shown that one of the overwhelming reasons for divorce was the feeling that one or both parties have not been heard. This carries over into the workplace. If you cannot clarify to yourself what the next steps are to be in your plan, whether it is with your business plan or your leadership role with your team then having a professional that can really hear what you are trying to articulate or accomplish can be so beneficial. Shelley has such a gift for hearing you and helping you to articulate what the optimal plan or message may be.

Rodd Cruikshank
I had the most enlightening and inspiring experience with Shelley during our coaching sessions this past year. During a time of career turmoil, Shelley has been the guiding hand I never knew I needed. Shelley, I thank you for your wisdom, guidance, optimism, kind words and general positive presence in my career journey this past year, I could not have made it through without you. I wish you all the best in your future endeavors!

Karina
I have thoroughly enjoyed working with Shelley. Unlike other coaches, she takes the time to understand how she can support you in aligning your values and goals. She is patient when life gets busy and most importantly she will follow up when time flashes by you! She is a coach who believes she is not successful until you have seen success and will never shy from politely reminding you of when you are standing in your own way!

Odion Welch
Shelley was highly recommended to me as I faced a few new challenges...the pandemic, aging parents, teenagers and returning to running my own business full time after a 20 year hiatus! I found Shelley to be amazingly helpful, quickly guiding me to solutions while raising my spirit and soothing my soul! She was very concerned about targeting exactly what I wanted to work on in each session and has helped me immensely. I continue to enjoy reading her inspirational thoughts on Facebook that keep me motivated. I strongly recommend Shelley to anyone thinking of professional coaching and living life to its fullest. So grateful for finding her!!

Marilyn Poutanen