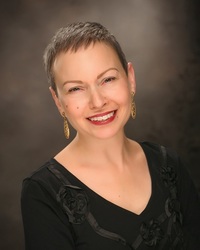 Shelley Weiss Cohen

Winnetka, Illinois
Life Coach, Relationship Coach, Career Coach
BA Psychology, MA Counseling Psychology, Graduate of Coach University Coach Training Program, Professional Certified Coach
Are you a woman who is feeling stuck, overwhelmed or uninspired? I can help you redesign your career, strengthen a relationship, get organized and rediscover the confident, capable woman within you.
About Me
I coach women who are tired of struggling with fear, inertia or self-doubt and want to take charge of their lives. One of my specialties is coaching women through midlife change and transition.
Has a growing sense of dissatisfaction become difficult to ignore? Are you unsure of what you want or how to achieve it? Do you wish you had the courage to start living fully today instead of waiting for someday?
It doesn't have to be that way. You can feel good about yourself and find your own voice. You can have a more balanced, fulfilling life with a sense of purpose and direction.
Maybe you struggle because you put others, or what others think, first. You may not set clear boundaries or find yourself saying yes, when you would rather say no. You might overthink things, which keeps you stuck. We will tackle your challenges and work together as a team to help you set clear, attainable goals and design a customized plan of action.

After working through my coaching program, clients tell me they are more at ease and in control of their lives. They've developed the confidence and skills to advocate for themselves and live life on their own terms. They report healthier relationships, greater career satisfaction and more time for the things that matter.
I am a graduate of Coach University and a Professional Certified Coach with the International Coach Federation. I hold an MA in Counseling Psychology and have worn several "hats" over the course of my career as a Counseling Psychologist, Coordinator of Training and Development, Employee Relations Counselor, Adjunct Professor of Psychology and Life Coach since 1998.
I provide one-on-one, individualized coaching over the telephone to accommodate busy lives and busy schedules.
Life doesn't have to be hard. Let's sort this out together
Reviews
6 reviews (5.0)
"Shelley is the "voice inside my head" that helps me figure out what I want to do and leads me to places where I sometimes don't want to go, but ultimately, helps me grow as a person. Her experience, professionalism and background are evident in her coaching. At the same time, she is a warm, funny, comfortable person to confide in and get guidance from. I am definitely a better person as a result of my work with Shelley."

I.K., Chicago Illinois
"I have been working with Shelley on and off for almost three years. At first, I was skeptical about telephone coaching, but from the moment I heard her voice I felt a great connection. Her background in counseling and business helped me get at the underlying cause of the problem, which for me was my reaction to certain types of situations. We bring so much baggage into our work life. Shelley helped me get to the root of my baggage, showed me how it affected my relationships with coworkers and then helped me develop strategies to deal with difficult situations at work. I quickly felt at ease with having the sessions on the phone and Shelley was always accessible between sessions if something came up that I was struggling with. I truly wish I would have worked with her at the beginning of my career. It would have saved me so much stress and heartache."

Cindy Reed, Whitefish Bay Wisconsin
"When I started working with Shelley, I had been thinking about a career change for over five years. I had made half-hearted attempts at exploring my options but after several years still in the exploring stage, I knew I needed a "third force" to get me going. Working with Shelley gave me exactly the kick in the butt that I needed! Through asking the hard questions I had been unwilling to look at, plus my "homework" and research/exploration I did on my own time, I finally determined what direction I wanted to go in and gathered the courage to act on my dream. I have now returned to school in my forties and expect to make a career change in the next year – a very exciting prospect!"

Susan Raynor, Chicago Illinois
"A few years ago, I knew that I wanted to make a significant change in my life. What I quickly learned was that having the desire to change and actually finding the courage to do it were two very different things! During my sessions with Shelley, I was given the tools to work through the decision-making process. These tools helped me turn the "what ifs?" into "why nots?" and as a result, I made the change and have never looked back!"

Sara Scharringhausen, Roselle Illinois
"Shelley came into my life at a low point and helped pull me out of it. I had just made a big move back home but became very discouraged with my job search. She is calm, compassionate and has this special ability to hear the real truth in what you're saying even when you had no idea! She has excellent tricks for staying positive and being a self-advocate. I had "aha" moments every time we spoke. Shelley's like a therapist, career coach and mentor all rolled up in one!"

Barb Heinrich, Arlington Heights Illinois
"When I first began working with Shelley, I wanted her to coach me on career issues. The amazing thing is that not only did we work through career issues, I found that I was extremely comfortable discussing some personal life issues with her as well. Through the next year, I transitioned into the promotion at work that she had been coaching me through and then we began to tackle some personal problems. I noticed that she didn't point me in one direction or another, she just lead me through options that allowed me to come to logical conclusions about what steps were needed to create the kind of life I wanted to live. Shelley has a great deal of empathy and talking to her always felt like coming home. The results for me have been amazing. I now feel a great deal of peace about my life and the choices I'm making for myself. I would recommend working with Shelley to anyone who is seeking help for career or personal issues. She has made all the difference for me!"

Lori Golden, Chapel Hill North Carolina