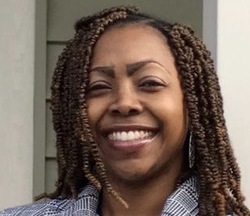 Sheraline Thomas

Maryland
Relationship Coach, Life Coach, Money and Finance Coach
Certified Life Coach
I help couples whose relationship is struggling and feel like their life is out balance because of how they communicate about their finances and other relationship issues.
About Me
How can I help you? Have you ever wondered how to get off the relationship rollercoaster, bounce back after dealing with infidelity, or just want to improve the quality of your relationship?
Where is this relationship going? Do you feel like your relationship needs help to change, but you don't know where to turn? I have been married for over 15 years so I know how important it is to have tools to help keep your relationship on track whether you are just starting or have been together for a long time.
Are you struggling to get on the same financial page, but it seems like you're not talking the same language? If you have, I would like to help you develop a financial plan to organize your finances and put you back in control of your financial life. With over 10 years of accounting experience I would like to help you get your finances on track.
I help my clients develop their personal financial plan to fit their life and improve their relationship in the process. You will begin with an assessment to clearly define your objective, current state, and short and long term goals. These goals will be used to create a strategy for attaining your defined objectives and the necessary next steps.
Coaching sessions are done virtually using Zoom or on the phone. Schedule a free consultation today!
Reviews
Sheraline doesn't have any reviews yet.