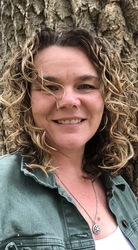 Sherri Lojzer

Brantford, Ontario
Entrepreneurship Coach, Life Coach, Business Coach
Applied Neuroscience Coaching, Enneagram Personality Trainer, Mindfulness Practitioner & Corporate Training Certificate
Women entrepreneurs face big challenges! Overwhelm, self doubt & feeling lost are common but you don't need to go it alone. Together we will create absolute clarity, self-confidence & organization
About Me
As a mom, entrepreneur and reformed business executive I have experienced the challenges with leaving the corporate sector to build a business you're passionate about. I was a single mom with 3 boys when I realized the corporate world was not where I wanted to be. The ability to feel as though I can be a challenger and a cheerleader for women who have so much potential became a driving force in my journey into coaching.
I have complete my Certified Professional Coaching with the International Coach Academy and my Applied Neuroscience Coaching with the Brainfirst Institute. I certified with Ginger Lapid-Bogda in the Enneagram in Business Train the Trainer and continued to explore emotional intelligence and mindfulness with further courses and programs at various schools.
My experience in small business, startups, franchises, national corporate management and non-profit operations allows me to work with each client to develop the best plan and then strategies to accomplish those.
However, anyone can give you a plan or a system to follow, but when everything rests on your shoulders it can be very lonely at the top. I love working with women who I connect with to be that companion in overcoming self-doubt, fears and overwhelm. I've been there too.
I work with each client using a framework developed during the initial strategy and discover sessions that is individualized to them and their unique needs.
I am a passionate and direct communicator who is often referred to as optimistic, energetic and proactive.
Reviews
Sherri doesn't have any reviews yet.