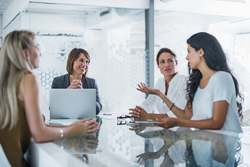 Business Coach, Money and Finance Coach, Entrepreneurship Coach
My name is Sidra Noman. I'm Money Mindset and Business Development coach for the Entrepreneur. Helping ambitious women to find their worth.
About Me
Thinking of starting a business?
Have a business idea but don't know how to turn it into a reality?
It all begins with an idea. Maybe you want to launch a business. Maybe you want to turn a hobby into something more. Or maybe you have a creative project to share with the world. Whatever it is, the way you tell your story online can make all the difference.
I help women to come to their fullness and succeed in a business that feeds their soul and bank account in equal measure
Join me for a free guidance on how to start your business and overcome any fears holding you back.
Target market research
Send me a message if you are Indian or Pakistani and in the early stage of your business.
Reviews
Sidra doesn't have any reviews yet.