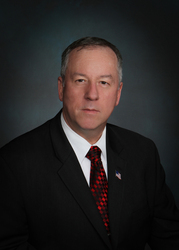 Simmie Adams

Manassas, Virginia
Business Coach, Life Coach, Career Coach
BS, MA, PhD, Project Management Professional, Six Sigma (Yellow Belt), SCRUM Fundamentals Certified
Nirvana Client: Veterans and Veteran Entrepreneurs (I am one). Ideal Client: Any organization/individual who is stuck and wanting/needing to change from where they are to where they want to be.
About Me
You know how there are businesses and people out there that are stuck or frustrated with where they are at and both WANT and NEED to improve their situation or they are successful in their own right and WANT and NEED to ratchet up to the next level.
Regardless of their situation, because the business or person is in some state of turmoil and not only WANT but also NEED to change or overcome their current issues, situations, challenges, they are my ideal clients. I aid my clients in UNLEASHING THEIR TIGER!
I am Dr. Simmie A. Adams. I have a Bachelor of Science Degree in Psychology, a Master of Arts Degree in Counseling (Marriage and Family Therapy), and a Doctorate of Philosophy in Psychology with his area of specialization being in Industrial/Organizational Psychology.
I present a Data-based, Solution-focused, Action-oriented, Results-drivenprocess for Elite Work/Business/Life Coaching to: Energize your passion! Vaporize your obstacles! Realize your desired future! When working with me, you UNLEASH THE TIGER! in you!
I have extensive experience ranging from direct supervisor to senior-level leadership positions. This experience has created a wealth of information to draw upon in the development, implementation, and measurement of performance.
I am an International Coaching Foundation – Associate Certified Coach (ACC) as well as an Erickson Certified Professional Coach. You are my client if you want to:
• Get unstuck
• Expand your vision for the future
• Fulfill your dreams
• Unlock your potential
• Increase your business profits
• Have a better work-life balance
• Grow your business
• Take practical steps toward goals
• Increase your skills
• Make a career change
• Move through transitions
• Improve your relationships
I am also a three-time published author. My books are:
• Organizational Emotional Intelligence Predicting Performance
• Unleash the Tiger! For Organizational High Performance
• Ten Strategies to Unleashing the Tiger!
Reviews
7 reviews (5.0)
I recommend The Consortium of Scientific Practitioners for their high level of professionalism and their ability provide strategic insights on complex matters.

Achille E. (Business Valuation Industry), May 2017
It is always better to use practitioners who have mostly successful outcomes as a result of knowing the data plus really good rapport and intuition.

Judy B. (Psychology Industry), Apr 2018
With a commitment to listening and understanding, Dr. Adams helps people facilitate through turmoil to optimize opportunity.

Will R. (Merchant Services Industry), Apr 2018
Simmie: Thank you. I hope you are not too bruised today! I very much appreciate your help and leadership. You helped us navigate a complicated agenda with a complicated audience. You kept us on task and on schedule with tact and skill, and allowed us to achieve more than I estimated we could. I know we have some cleanup actions remaining but I want to say now that our thanks go to you for your support and assistance. I hope to be able to call upon you again in the near future!

Mike J., (Public Sector Industry), Apr 2015
I have had wonderful interactions with Dr. Simmie Adams who is extremely helpful and knowledgeable in guiding you and allowing you to see the next opportunity. His heart and mind are aligned with his passion and it shows. I recommend him both personally and professionally.

Isabelle J. (Real Estate Industry), Apr 2018
Dr. Adams is a fantastic coach! I systematically created a vision for my career and identified personal goals helping me have a life I am excited to live. I highly recommend him as a coach and mentor.

Michele M. (Medical Industry), June 2017
Simmie was very patient as my coworker and I moved through the process of some significant change and growth in our businesses. He designed a hiring profile specific to our industry, which makes hiring the right person a sure thing. Highly recommend the Consortium!

Gwen P. (Real Estate Industry), May 2017