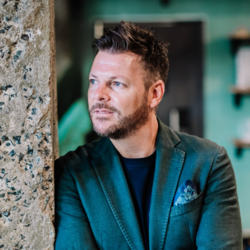 Life Coach, Career Coach, Performance Coach
I am a life performance coach who helps professionals get unstuck and move forward in their careers and life without fear and with confidence.
About Me
I help professionals get unstuck and move forward in life with courage and confidence.
You should work with me if you want to:
- Get unstuck and don't know why or where to begin
- Gain clarity on your goals and vision for life and career
- Follow through with your goals with accountability
- Overcome feelings of "I am not good enough", challenges and limiting beliefs
- Discover your passions and get your motivation back
By working with me you will:
- Understand yourself better and identify blind spots - I will make you dig deeper into your own psyche and really analyse your strengths, weaknesses and areas for improvement. Once you truly understand yourself, you can work on becoming the person you need to become, in order to achieve the success that you desire.
- Focus on what's important - Once you've worked out what you want and need from your life, I will help you break everything down and get focused on each individual step along your journey.
- Reach your peak potential - I will help you get serious about the success you deserve to have, and motivate you to step it up a level to reach your true potential.
- Save time and unnecessary stress - I will accelerates your success, helping you get from point A to B faster than you could on your own.
-Increase your confidence and get you re-motivated - I will make you rediscover the confidence and motivation that you never knew you had.
- Be accountable for your actions - I will put an end to your procrastination. I will be your conscience, providing a supportive nudge in the right direction.
- Train your brain into that winning mindset - If you want to win, you need to think like a winner, I will train your brain to do exactly that.
- Boost your overall well-being - I will make you feel happier, more positive and supported, and confident about getting out there and pursuing your dreams.
Contact me now to discuss how coaching will change your life.
Schedule a FREE 30 minutes discovery session now
Reviews
2 reviews (4.5)
Simon is extremely easy to talk to, empathizes with situations and provides many useful tools. Appreciate the time and flexibility provided!

D. Bran
I contacted Simon to provide some coaching advice having been out of the workplace for a few years. Simon was very approachable and easy to speak with and seemed to understand from the start the guidance and support I needed. We spoke over a number of weeks with each session having a specific outline and some 'homework' which was invaluable to keeping me on track and maximising the coaching sessions. I found the exercises and discussions really useful in guiding me onto my next stages and furthermore thinking of future goals and pinning down how to achieve these. Although our interactions were remote, I found Simon genuinely engaged and committed to helping me and I have felt his expertise and guidance invaluable for the short and long-term.

Ceri Elliott-yates