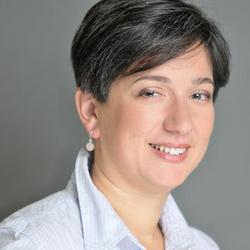 Sofia Juhasz

Brisbane, Queensland
Leadership Coach, Career Coach, Executive Coach
BA, Hons., Postgraduate degree in HR management
Preparing for and mastering the first 90 days in your new job/role! If you are thinking of changing jobs & want to do well in those early crucial days, I'm here to support you to make that a success.
About Me
I am passionate about enabling people to achieve fulfillment and balance on both a personal and professional level. My focus is on guiding leadership potential towards achieving both individual and business success.
Specializing in leadership development, middle managers and emerging talent.
I held HR management positions in, and partnered with, large corporations and not-for-profit organisations in Europe and Australia.
I have over 12 years' experience working with private corporations.
My primary industry expertise has been with the pharmaceuticals industry and working in the media/communications arena. Currently, I also work with clients in the financial services, arts, consulting and not-for-profit sectors.
I have a proven ability to easily connect, establish trust and be insightful and accurate. My approach is proactive, solution and outcomes focused using evidence-based coaching methodologies that are underpinned by the International Coach Federation ethics and core competencies. In supporting leaders, I bring insight, pragmatism and energy to performance conversations. Client's value my ability to quickly 'get to the heart of the matter' ensuring individual sessions have focus and clarity as well as interactions creating accountability & action.
I'm a Professional Level member of the Australian Human Resource Institute (CAHRI) and hold certification in small business management.
Specialties:
The first 90 days in a new role/job
Leadership coaching
Expat coaching
Emerging Leaders & Middle Managers
Employee Motivation & Engagement
Work-life balace
Career Transition
If you are ready to experience a new way of seeing, doing and being, please contact me and we can set up a complimentary 30 minute session.
Reviews
11 reviews (0 verified) (5.0)
I became more conscious in my work as a first time manager. I had a chance to gain new insights, skills and through coaching had a chance to talk about the challenges I faced with my team.

Thomas, Line manager, Budapest/Hungary
To me coaching was very useful. I was completely satisfied with the process and the result. The material she provided to me during our sessions were very useful, I could utilize these later in my work and tackling the next obstacles.

Diana, Head of controlling, Budapest/Hungary
Sofia guides her clients through the phases of self-development with great empathy! She is a person who can listen to her conversation partner with maximum capacity – this is a rare gift these days!

Esther, Store Manager, Hungary
The coaching process was very useful in two areas: one being the time-management issue I had, the other being able to learn delegation as such. Sofia was really good at not telling things or giving advise, but rather asked questions and showed correlation between things. We touched upon various areas of leadership issues and her guiding me through this learning phase was of great help. I can recommend Sofia as a coach. Thank you!

Andrew, Lead Controller, Budapest/Hungary
I can highly recommend Sofia to anyone who is serious about approaching their business or lifestyle in a different way. Sofia was able to help me identify the weaknesses in my business and steps needed to improve these. I now have more clarity on the goals I am looking to achieve and how to go about achieving these. Very useful to talk openly about your business and really break it down into the below: What does my business look like now, What do I want it to look like, What needs to change, how do I make the necessary changes.

James, Stockbroker, Brisbane/Australia
I initially didn't understand or comprehend the benefits of coaching. To be honest, it seemed like something 'other people do'. I'm so glad that I took a chance and decided to try coaching. Sofia opened my eyes to its very real benefits. She, unlike anyone else I've ever met was able to give me a different point of view for seeing all the different facets of my life: my family, my work, my relationships, my struggles, my aspirations and my accomplishments. With her help, I was able to recognise where I could improve myself and to celebrate my achievements. I found balance in my work and home life and learnt how to better manage my time. During my time with Sofia, I was required to make a very difficult decision on my career and family. With her support, it was the easiest transition I have ever had in my career. My only regret is, I wish I had realised the benefits of coaching earlier. Thank you

Kate, Fundraising Manager, Brisbane/Australia
I enjoyed being coached by Sofia. She is very practical, and both supportive and challenging at the same time. She has a wealth of resources that she is happy to share.

Emma, Psychologist, Sydney/Australia
Her style is supportive, firm, and kept me on target , most of the time. She is very clever at identifying areas that I had not expected to check-out. This being a Coach myself , is essential in this type of work, because I need to always be loking for progress(not control)!!! She solved a couple of emotional issues first, then led me towards things I enjoy, to finally confront my fears. Great strategy!!!!! To stay on track. To walk through my fears. To update my Action plan. To take Action. Her initial questionnaire was very interesting as a tool. She very kindly sent me a sum up of each session, which helped me to keep on track!! I am taking my Coaching Business to another Level.

Toby, Artist and Coach, Spain
Sofia is adaptable, supportive and encouraging. I recommend her as a superior coach as she helped me to move forward at a pace that works well for you. Thank you very much!

Clive, CIO, WA/Australia
If you are looking for a coach who will hold you accountable, and will encourage you to follow through, then Sofia is the coach for you! Her direct approach is refreshing and helpful, and I made some great strides through her coaching.

Ildi, Leadership Coach, New Mexico/USA
Sofia's coaching style was inquisitive, open and positive. Sofia listened well and offered good suggestions regarding different ways to approach a situation. From our coaching, I learned to be more assertive. Sofia also helped me to set better boundaries for myself and practice better self care. In my work, I was able to speak up and assert myself better expressing my thoughts and ideas. In my personal life, I realized the importance of self care and started to put my needs first.

Julie, Manager, Missouri/USA