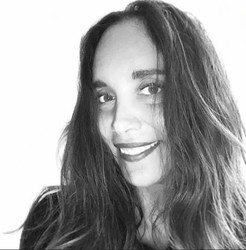 Sophia Greenberg

West Orange, New Jersey
Life Coach, Spirituality Coach
BS, MA, MFT, CLC
I help women over the age of 40 discover their true happiness. I specialize in helping my clients learn to love themselves, WHOLLY, UNAPOLOGETICALLY, AND......RIGHT NOW!
About Me
I am Sophia! It seems that everywhere you turn, someone is advertising themselves as a life coach with a big bright smile and amazing skills. What makes me different?
First of all, I am a real live INTERNATIONALLY CERTIFIED HAPPINESS COACH!!!!! How COOL is that?????????
​
Seriously, that is a great question. I am a firm believer that when you are your most authentic self, your people are drawn to you, organically. With that being said...
I bring with me almost two decades of experience as a psychotherapist, the education that went along with that, and over 40 years of experience in this thing called life. I know how it feels to wake up and realize that over a decade had passed and I was lost the entire time. I have been blessed with two children, and the role of motherhood has brought me my greatest joys, greatest fears and sorrows, and greatest strengths. However, I KNOW how hard it is to lose yourself in having your identity reduced to "Mommy" in EVERY setting. I know how it feels to forget to eat, forget to hydrate, forget to do ANYTHING for myself because I was too busy fixing and helping EVERYONE else. As a former mental health professional, I know how it feels to take on strong emotions and trauma. As someone new to the coaching world, I know how scary it is to leave a profession that held my mind and heart, because my soul was calling for me to do something else.
​
I get it. I use my years of experience as a therapist, and my own stubborn nature to work with you on becoming the most AUTHENTIC YOU!