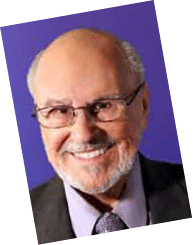 Stan Mann MSW Certified Coach

Las Vegas, Nevada
Business Coach, Life Coach, Performance Coach
Professional Certified Coach, BA, MSW, DCSW, Corporate CoachU
I help self-employed, independent professionals, consultants and small business owners who are frustrated trying to get enough profitable clients. I help them get a steady flow of well paying clients.
Details

Las Vegas, Nevada 89084
Hourly Rate: $95 to $995 US Dollars
Gender: Male
About Me
I Can Find ANY Business More Than $10,000 In Less Than 45 Minutes… GUARANTEED!
A full-time coach, the main result I provide is helping you get more profitable clients, increase your revenue, and have more free time.
I do that by helping you find and develop a super-efficient rich niche and improving your performance.
Together, we'll prioritize your work and I'll hold you accountable to achieve each step. Making the best use of your time is critical and I have systems that will give you two hours of additional productive time a day.
I'll help you do what you do best and delegate the rest. We'll make sure you have a supportive staff who makes your life easier.
You'll achieve your goals faster with my coaching. Why? Because I use my exclusive mind programming methods for acquiring new capabilities and talents. These techniques are from my book, Triggers: A New Approach to Self-Motivation, published by Prentice Hall.
We'll work face-to-face using free video hookup. You won't have to leave your office nor drive through time-consuming, frustrating traffic -- or we can work by telephone.
You'll get great results. Not only will your business grow and prosper, you, as a person, will grow.
You will become a better leader, more inspirational, get more from your people and experience far less stress. You will have more time to spend with family and friends and lead a balanced life.
I have a proven track record (see testimonials).
I am an experienced (since 1997), Certified Professional Coach, and best-selling author with a strong business background. My certification requires I have a Masters degree. Mine is a MSW from the University of Michigan. I'm also a graduate of Corporate Coach U, Coach U and Grow Institute.
If you hire me, we'll work on your concerns, your immediate challenges, your needs. I do not simply give you advice and then abandon you. I'm there for you, holding you accountable, supporting you and helping you find solutions that work for you.
Reviews
15 reviews (5.0)
"Discovering TRIGGERS was a real breakthrough for me. It disarms your fears and eliminates procrastination. Hundreds of my managers are using these mental reflexes to change their lives for the better. Sales are skyrocketing."

-Roger Daley, President Aloe International Distributors
"I have used his methods personally with great success. Mr. Mann does an excellent job.."

Micki Levin. J. D.. Ph.D.
"I found Stan Mann's coaching to be invaluable for substantially improving my professional development and management style. I was able to better clarify my professional goals, and develop a strategy in order to obtain them. Solution coaching helped me step back from the situation to "see the forest for the trees". I became able to develop ideas and techniques that I never would of thought of on my own. I highly recommend Solution Coaching if you want to live a more peaceful and prosperous life."

Patrick W. Houlihan, DDS Family Dental Care, 313-462-5985, phoulihan11@msn.com
"Before Stan's coaching, I dreaded getting out of my bed and going to my office l knew that nothing good was going to happen. Now I get up eagerly to go to work because good things are happening. I had three huge sales in ten days. My business is no longer in jeopardy. My faith In myself is restored. I feel like the guy scoring a touchdown and spiking the ball. "

Jeff Hampton Beta Sales & Marketing, Inc. 248-433-1340 e-mail: betasale@concentric.net
"Your tips and guidance have been my backbone for making good business decisions. You recognized the need to help me with personal issues, knowing that to be successful in business one must be happy at home. You provided the strength when I needed it, to make decisions that were critical toward getting my business off the ground. I have more clients this summer (a normally low period of time) than I have had in all the past five years I have been in practice. Your positive attitude and keen sense of timing have been critical to my success."

Green Valley Counseling 520-648-7054
"My coaching relationship with you has been extremely valuable to me. You acted as an unbiased sounding board that helped me focus more clearly. You provided me with a confidential, safe environment where I could discuss anything and explore different options. As a result I achieved a much better balance between my work and personal life. Not only did my productivity increase, my marriage and family life improved dramatically."

Charles Greenwell, Planner, DaimlerChrysler
— Productivity is going through the roof.. Before hiring Stan Mann, I was having a lot of stress . I found myself having to constantly put out fires. Staff morale and productivity were low. After hiring Stan, we pinpointed the problems. He helped me follow through. Stress is down and morale is up. Productivity is going through the roof.

Tom Mathew, CEO, Progressive Home Care Services, Inc
--best money I have ever spent -- "Go see Stan. I spent a lot of money with him - some of the best money I have ever spent in my life. I highly, highly recommend him."

Rick Ruby, CEO, Golden Mortgage Corp. 248-334-9400
--needed to discuss nagging issues. The experience was very positive and beneficial. I most appreciated the ability to discuss nagging, and new, issues with an impartial and uninvolved party. It is not just about getting it off your chest that helps, it is Stan's trained ability to listen and ask the right questions. Very often, I hear the question and think "that is a great question!" For me, it was about looking at things differently, or more thoroughly. Anybody thinking that Stan's business coaching services may be beneficial is correct.

T. Scott Kreinbring, CEO, Parkside Credit Union, Livonia, MI
To: Anyone having more challenges than they can handle... I have never written a testimonial like this, but I feel that I must. I started working with Stan Mann several months ago to help me focus my efforts to increase my business in more profitable areas.... This might seem a little strange, because I am a marketing consultant. My business is helping other businesses increase their sales, and I am pretty good at it. I already had so much business that I had no free time left. So, why work with Stan? ... The problem was the KIND of business that I had. It didn't contribute enough towards my overhead, and I HATED what I was doing. It was not taking me where I wanted to go. Yet, I kept getting the same type of business, over and over. You would think that an expert like me should be able to change the type of business that I attracted. I certainly had the skills. What was wrong? ... What was wrong was the way I was looking at my business. The issues were all in my mind. Stan worked with me until I realized what was affecting my decisions and judgment. He gave me some simple questions to ask myself which worked to keep me out of the wrong kinds of business. ... Once Stan gave me the key, my workload dropped dramatically. I was no longer working on dead-end stuff. The RIGHT kinds of business started to develop for me. I started to feel good about what I was doing, and it seemed so easy with little effort compared to a few months ago. . . . Stan made it easy for me, but that's because he custom fit it to me, and does for each person he works with. ... If you are a highly talented individual who is frustrated by your inability to accomplish what you want, and unable to understand why, then you need to work with Stan. In a much shorter time than you think, you can be finding your way to much better results.

Tom Daly, T.G. Daly & Associates, Inc. Marketing Consultant 734-525-3855
Choosing Stan Mann as a coach was an excellent decision. His ideas and approaches are practical and realistic. His coaching has helped me develop new avenues of creative thinking marketing for me. I recommend Solution Coaching to anyone who wants to succeed more quickly.

Steven Rothke, PhD. Neurobehavioral and Rehabilitation Network, Inc. Private practice in Northbrook, IL 847-480-5744
"Stan's coaching has helped me become more organized -- benefiting my patients as well as myself. My income is doubling. My mind is clearer, my energy higher and my heart lighter. I'm starting to turn my dreams into reality. Stan gave me effective marketing ideas that doubled my patient visits, helped me be much more effective with my staff so they improved their performance and gave me better support. He gave me goals and direction and held me accountable. He even helped me make my home life better. I eagerly look forward to our talks."

Sharon Oliver, M.D. Whole Life and Health Center 313-368-2284
Our performance coaching sessions were invaluable. I received focused, impartial feedback. It helped me be at my best during a very important, long term, international project and contributed to my getting a great promotion. I often consult the ideas on leadership and focus that we developed. I learned instant stress reduction techniques that enable me to remain clear-headed in high pressure situations. Hearing how other Solution Coaching clients solved challenges similar to mine was a big plus. Another bonus was learning how to get better performance from my people. In summary our coaching relationship has had a positive, lifelong effect on my career and personal life.

Gerald Klarr, Chief Engineer, Ford Motor Company
"I was struggling , indecisive, and isolated. Then I hired business coach Stan.My sales sky rocketed 147% in just 4 months while our stress levels fell dramatically. My personal life improved immensely."

Chris Arnold, CEO of MRI Sales Consultants of Laurel Park 734-542-9099
Both Jim and I have benefited immensely from our sessions with you. Faced with the many challenges of adding a new division, you helped us with many knotty problems -- from solving interpersonal issues, to creating more effective management systems that save me tons of precious time.

Joe Schodowski, CEO, shelving.com 248-852-8600
The Smart Way To Find A Coach

1 Describe Your Goals

2 Get Matched

3 Free Consultations
Find My Ideal Coach Now