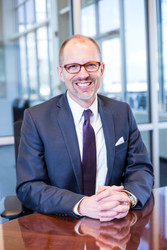 Stanley Ward

Tyler, Texas
Leadership Coach, Life Coach, Team Coach
PhD, Prosci Change Practitioner, Center for Creative Leadership Benchmarks 360 Facilitator, Courageous Follower Trainer
I help individual leaders and teams identify gaps for development, correct liabilities, maximize strengths, and proactively beat burnout so they can succeed at work and home.
About Me
My clients want to lead with core values, and they are intentional about both their relationships and their results. Their common problems include having too many things on their plate - so they feel ineffective in their senior leadership roles. With so many things grabbing at their attention, they feel unable to focus on the work and relationships that are most important for both their personal and professional success. That lack of focus starts to express itself in a loss of energy, unnecessary conflict with peers or family members, and a growing sense of ineffectiveness. Sometimes they have a gnawing sense that they are inching toward burnout.
What these leaders need is someone who can help them untie their own knots, so they can lead with clarity and confidence while also getting results and proactively moving themselves away from burnout and toward improved energy, engagement with others, and a greater sense of personal effectiveness. Depending on the leader's situation, I use a variety of proven assessments to help them maximize their strengths and correct liabilities while also clarifying their leadership vision, developing strong ally and advocate relationships, and implementing strategies for personal and professional change. My clients report improved focus, improved professional and personal relationships, and an overall sense of greater effectiveness that is affirmed by those around them.
I hold a PhD in leadership studies and have been coaching since 2011. My first training was from the Center for Creative Leadership. Since then, I've completed training approved by the International Coaching Federation as well as certifications in change management and how to develop courageous followers. Because I love creating resources for leaders, I've developed numerous training programs for both professional and graduate school settings as well as two books - Ethical Leadership: A Primer, and How to Beat Burnout for Yourself, Your Family, and Your Team.
Reviews
4 reviews (5.0)
Before working with Dr. Ward, I thought I needed a career change, but that wasn't the real issue. He helped me realize that I was burned out, and we put measures in place to address it. After working together, my perspective has changed. I have more energy, and Im happier. As a result of these changes I'm now more present in life in general, especially relationships, and I'm taking more control in my role at work.

Liam Driscoll
Before working with Dr. Ward, we had a lot of stress related to our business. We were facing decisions about where to live as a home base that were especially difficult because we value community so much. We were also struggling with where to focus our business. By working with Dr. Ward, we developed skills to (1) find and growing our strengths, (2) stop being a people-pleaser, (3) communicate better in conflict situations, (4) be strategic about the work projects we take on, and (5) say no to the things that wont bring long-term benefit. These skills served us well as we went through a season of huge personal growth. We highly recommend working with Dr. Ward if you also want to develop these skills in your business or personal life. - Evan and Madison Tate, Owners of ET Construction and Twin Pines Hemp Co.

Evan & Madison Tate
For me, leadership and business seemed like giant and intimidating mountains that I feared to climb. Instead of offering me a generic, one-size-fits-all approach, Dr. Wards active listening and interactive engagement helped me find a way forward that was doable, with SMART goals and action items for right now and where I need it. He never fails to listen and engage to find something in that marvelous toolbox of his that helps shed light on challenging situations. Before working with Dr. Ward, the path was blurry. Now I see a clear way forward that I can walk with confidence.

Allison Hennigan, MD
Stan worked with me as a professional coach during a time when I was looking for strategic growth as a leader. Our work together provided time I needed for deep reflection resulting in practical action steps for my work. Our sessions helped me unearth numerous gold nuggets, helping me move forward with new insights, motivation and skills that continue to serve me well.

Nancy Olson