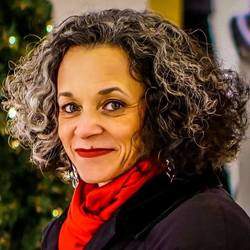 Stella Scott

Malmo, Skane
Life Coach, Performance Coach, Spirituality Coach
Gestalt Academy of Scandinavia, Advanced Meridian Energy Therapy cert. Pratt Institute, Opera Studio 67, Avatar Master, DMC trainer
My client is a confident career woman despite taking care of everyone and everything but herself. She's a leader and she knows it, yet internally constantly criticizing herself. Never good enough.
Details

Malmo, Skane
Hourly Rate: $200 to $350 US Dollars
Gender: Female
About Me
I guide accomplished women develop unshakable self-confidence and self-love through finding and trusting their truthful self.
Does everything seem out of reach and no matter what you think or do you always end up in the same place?
Full of self-doubt, unmotivated and partially considering yourself a hopeless case?
Well, dreams and desires can't be fulfilled if you stay in this position! You deserve to enjoy life fully, you work hard and it's unfair that you're not moving forward with your dreams and aspirations.
My background is gestalt therapist with over 30 years of experience in teaching, consulting and coaching. Creator of the sleep aid system "The Sleep Puzzle". Lovingly called the sleep fairy by my Swedish clients.
I'm also an opera singer with extensive experience as stage performer having spent decades in the limelight.
If your aim is to become comfortable in front people I'll assist you evolving into a full-bodied confident public speaker, who loves the thrill of meeting a new audience.
Furthermore, I'm a certified trainer in online marketing.
1) Book a "Truthful You Session" with me, completely free of charge for you, (though valued at $250).
2) Fill out the preparatory web form (I'll send you a link)
3) Come to the session with an open mind
My sole aim is to help you gain clarity about if my experience and knowledge are what you demand on your journey right now.
I have no interest in trying to get you to buy a program from me by force or manipulation. It would be counterproductive for both of us. Your free session will be all about the transformation you are after! Nothing else.
Reviews
7 reviews (5.0)
Dear Stella, thank you for the intense session yesterday! As you probably noticed I had resistance in the beginning and in between. And I felt I do not want to go too far away, but I told you all of this. What happened after I came back and you helped me to accept what is in a calm and soft way, that's when something completely shifted - I could really be with that pain and that made it not only more acceptable, I felt joy at the same time, a deep, inner feeling, very soft and quiet - very awake! Like this I went into the forest for a walk, the sound was clearer, the colors more intense, the pain remained and it was ok - with all the other senses. So I want to thank you for staying with me going through this pain, though the resistance and that you accepted my boundaries. Remember how I told you, that all the institutions didn't want me for a presentation? That was true, but after our session, I asked another daycare center and she said without hesitation - of course, we want that. Please send me your details! Later in the evening my boyfriend called and we could sort out all of our things, there were many misunderstandings - and we agreed in growing with each other. I´m sure something happened - and I want to thank you - thank you for trusting my strength, when I didn't- thank you for staying, when I fled, thank you for staying with me even when I was resistant. This I needed to tell you because it was so profound and beautiful. Thank you, Stella!

M.H, coach, Switzerland
Stella is a true leader. She guides you in a way that gives you the opportunity to grow and be the creator of your own dreams. She never demands anything she wouldn't, hasn't or is already doing. She leads by example and with true humbleness. Her support has been and is still priceless to me. If you want to live your life to its full potential, Stella is the one to help you achieve it.

Matilda Sjödell, Teacher, Malmö, Sweden
I have a session with Stella as often as I can. She is magic! I love her capacity to dig out the heavy burden and then transform it with a snap. I wholeheartedly recommend at least a monthly session with Stella.

Diana Månsson, Healer and massage therapist, Trelleborg, Sweden
Dear Stella Scott, just wanted to thank you for helping me to gain confidence, skill, and practice before my launch. I know it was a super short notice and I appreciate you very much for showing up and helping me out with your laser focus session last minute when I most needed it. You were right on, I feel ready and the stage is not so scary anymore.

Klara Fischerova, Energetic Alignment Shaman, Lafayette, California
Thank you for amazing, super-intensive course where I got many good tools to become a better, less nervous speaker. I came away with rewarding practical exercises, many aha experiences and a lot of humor and laughter. I already started using EFT techniques to cure my stage fright. Thank you, Stella!

Monica Ivarsson, Dentist, Gotland, Sweden
In thinking about our conversation, you must know that I was quite surprised! Serendipity at her best! Therefore, I can't write proper sentences to describe my reaction to our call! I keep having these - bursts of elated/energetic thoughts!! It was foresight, engaging, affection, serious and fun! These are the gifts that I enjoyed about our conversation: Know my own unique perspective, learn from it, and share it! Yes! Precisely! This message of wisdom was intended for me and in the way that you delivered. It deeply resonated! Looking forward to our next talk. So very appreciative. You possess a truly needed gift.

Deborah Murphy, Author & Metalsmith, Pittsburgh
Stella delivers something extra that I have not encountered before. Her program is so well-built and implemented. The results are amazing and the very best; SUSTAINABLE, because Stella's methods contain a variety of tools that you can bring along with you in your daily life. I highly recommend Stella. My life has got a whole new starting point with more energy, more clarity, and better focus!

Christina Påhlman, Sales responsible, IKEA of Sweden
The Smart Way To Find A Coach

1 Describe Your Goals

2 Get Matched

3 Free Consultations
Find My Ideal Coach Now