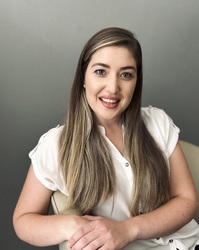 Stellie Sieg

Pretoria, Gauteng
Business Coach, Executive Coach, Relationship Coach
BA Honours (Psychology)
I coach individuals who are ready to THRIVE! Do you feel stuck in and not sure how to move forward? Want to go from good to great, both personal and in your career? Allow me to partner with you
Details

Pretoria, Gauteng

+27720777024

Send Message
Hourly Rate: $40 to $50 US Dollars
Gender: Female
Training: STAR Leadership
About Me
I coach people who are ready to THRIVE! If there is an aspect of your life which you don't enjoy, feeling stuck or overwhelmed, feeling something is missing in your life, relationship(s), career or want to grow as a person and go from good to great to experience ultimate life satisfaction? Then great, you have found the right place.
I love building real and authentic relationships with people as I believe trust is an important hallmark in the coaching process.
By discovering and understanding what is standing in your way, you can thrive. You might have trouble setting boundaries, putting yourself and your needs first. You might feel that you are not good enough or just unsure about the next step. Sometimes, we have a blind spot or certain belief that is preventing us from living the life we want. You can enjoy all aspects of your life, have good relationships, feel calmer and in control of your life. This is where my coaching comes in. I am here to support YOU into getting where you want to be. I believe that you have all the information and skills needed to get where you want to be. I'm here to take you on a journey of deep self awareness and discovery into your life. This is what causes sustainable change. Once you have done the work, no one can take this away from you.
My clients tell me that their greatest breakthrough was through discovering themselves and gaining the awareness of how their thoughts and actions influenced their lives. What you don't own, owns you! This is what taking responsibility for your life means. You have the ability to create the life you want.
I am a Psychology Honours graduate and ICF credentialed. Coaching has changed my life and its my passion to assist clients in having the same experience. I am deeply invested in my clients and provide the best support I can. Close your eyes and imagine the life you want, and allow me to support you in creating that life.
Reviews
Stellie doesn't have any reviews yet.