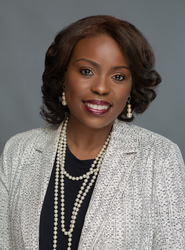 Stephanie Brown

Ellicott City, Maryland
Leadership Coach, Life Coach, Entrepreneurship Coach
MD, CPC, ELI-MP
I am uniquely positioned to coach high achieving women, especially Black women who are burning out by addressing their gaps in wellness so they feel aligned with the best version of themselves.
About Me
My name is Dr. Stephanie Brown. As a practicing physician and certified Life Coach, I have made it my mission to support high-achieving women who are ready to amplify their voice, increase their impact and make their place as "one one of the only ones," at the table, count for themselves and the others coming behind them. As a practicing physician, I have dedicated my career to affirming my patients. I want each of them to feel seen and heard. I want them to know what they have to say matters. When something feels off, it is. And they have someone in their corner willing to go to bat for them.
The irony is I have spent the majority of my professional career secretly hoping someone would do the same for me.
Feeling seen and validated is something so many women struggle with, even the most professionally accomplished. The day I stopped trusting myself and my "natural way of being in the world," and lined up behind the expectations of others it happened. Professionally speaking, I was "killing the game." I would eventually graduate from Duke University and Howard University School of Medicine and practice medicine for more than two decades on both coasts. But I still struggled to feel seen and heard until I worked with a coach, connected to my deeper self and found my voice.
Today, I support professional women to use their voice. I know that "internal misalignment" happens when you are afraid to speak your truth. So as a professional coach and practicing physician, I am here to help women develop their "whole selves." My goal is to help women get unapologetically clear about who they are and what they want, then provide them with the tools to speak their truth out into the world.
My signature system is the Re(Alignment) System.:
The Power of the Pivot
Unhinging from the expectations of others
Giving yourself permission to move forward
The Power of Pleasure
Being deserving and worthy
Successfully managing your energy
Surrounded by the Sistas
Reviews
4 reviews (5.0)
I started working with Stephanie with a plan in mind. Then life happened ... my world turned upside down, and the plan changed. With so much grace and flexibility, Stephanie helped me navigate through difficult circumstances. Her empathy, listening skills and wisdom are such a gift. Her calm manner, grounded perspective and insightful questions helped me see more options and possibilities than I thought possible. She helped me stay focused and motivated and I was thrilled with the accomplishments I made while working together with her. I highly recommend Stephanie as a coach! You won't be disappointed!

Crista Mathew, ACC, CPC, ELI-MP - Personal & Leadership Development Coach
I was introduced to Dr. Stephanie Brown while exploring new career opportunities. Coaching in this sense was a new concept for me, but how valuable it has been! Dr. Brown, you have challenged me to introspection, created an environment where I was encouraged to "dream big" and given me practical tools to make those dreams reality. Thank you for your kindness and flexibility to work around my schedule. I am excited to see what the future holds!

Adwoa Manu-Boateng, MD
This coaching experience has taught me the importance of being mindful, thoughtful and purposeful about defining life priorities and setting a step by step achievable plan to attain identified goals. I have gained a greater sense of empowerment to be positive and garner the strength within to live the life that I define for myself.

Janel Paulk, MBA - Health Technology Executive
Thank you for all you do....with your guidance and perseverance, you allowed me to peel back years of negative layers of my life and reveal a positive productive "me" just waiting to emerge. It was wonderful to look back on our time together and experience the transformations that are having lasting effects. Our sessions prepared me for job shift along with staying true to myself during the Pandemic. Thank you....for helping me re-discover me.

Cecilia Howell - Canada