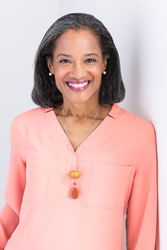 Stephanie Lewis

Ellicott City, Maryland
Life Coach, Health and Fitness Coach, Performance Coach
MHSA, JD, LLM, CHC
I am a certified health & wellness coach and mindfulness instructor, passionate about helping people manage stress and live their best life.
About Me
I help busy people incorporate self care and mindfulness - for reduced stress, better health, and inner flow. My clients typically work in stressful positions or live high stress lives juggling many responsibilities. They are conscientious and proud of their accomplishments but feel like they are on autopilot and perpetually overwhelmed. They may be suffering from burnout.
They know that something has to change. They've lost themselves amidst all their work and personal responsibilities. Their health is showing signs of strain. They may have struggled with challenges related to food. They are not at peace with their life choices or are struggling to make peace with them. They are in transition personally or professionally or want to make a change. I am quite familiar with those feelings. Working through them led me to a journey of discovery and reassessment and…to a less stressed, more balanced, grounded, healthier me.
As your coach, I will work closely with you in partnership to help you identify your goals and roadblocks. It is so rare to be truly listened to. Through careful listening, insightful questions and observations, and helpful homework, I will help you clarify your intentions and mindfully chart and follow your unique pathway to well-being.
I am a practicing attorney and a certified health & wellness coach from the Maryland University of Integrative Health. I am also a certified mindfulness meditation instructor. In addition, I am a licensed Am I Hungry? Facilitator. I have also been trained in mindful eating under the Mindfulness-Based Eating Awareness Training (MB-EAT) Professional Training program. Meditation is optional, but is often a welcome part of the coaching session.
Reviews
7 reviews (5.0)
Above all, Stephanie made me feel listened to. I've always had dreams, but they were wispy and cloudy, too varied to bring into focus. Stephanie guided me to clarify which dream most needed to take precedence, and then she helped me build habits that have allowed me to realize my visions. She did this all while listening so carefully it shocked me at times, always making me feel like what I said was important. She did not diminish any of my concerns. She listened to the realities of my situation, and helped me determine which obstacles were only perceived, which were legitimate, and which needed to be honored. By holding up a mirror to me in important moments, she helped me set priorities. Her professionalism is unparalleled, and her way of looking at systems gave me a different lens through which to examine various dynamics. Nothing seemed to faze her—I asked for guidance on a contract at work, my family-work balance, and time-management. She was masterful at determining and wading through details. Now, many months after setting my priorities, my entire perspective of my life has shifted, and I am enormously grateful for Stephanie's presence on my journey.

Heather, Teacher, Writer
Stephanie was my coach during a challenging life transition to self-employment. She has a wonderful ability to actively listen, summarize your thoughts, and ask reflective questions that help you stay focused and get at the real issue - all while giving you the nurturing support you need. I highly recommend Stephanie Lewis to anyone wanting to move forward in life to a better version of themselves!

Janice, Coach/Consultant, Ohio
I was able to spend 12 weeks working with Stephanie, and the Live Well Flow Coaching Program. Stephanie stared with discussing my mindset, determining my goals, and digging deep into the mindset around eating and wellness. During the sessions with Stephanie, I was able to focus on determining deeper reasons behind eating, eating emotionally, and eating mindlessly. We spent time meditating and I felt like I was finally able to hear what my body was telling me. I feel better able to know when it is the right time to eat for my health, and when I need to pay attention to my feelings. We did three different mindfulness sessions, tasting food and really paying attention to what we are putting into our mouths. For the first time (in a very long time) I actually tasted my food. It has been life changing for me. I have learned to slow down when eating, what to do to taste my food, and enjoy what I am eating-all without eating mindlessly. I was sad when our coaching agreement ended, I wish I could keep Stephanie in my pocket forever!

Allyson Bathalon, H.R. Manager and Coach, Vermont
Stephanie is a thoughtful, compassionate, and empathetic coach. She has been direct and forthright, not allowing me to hide behind the excuses or "stories" as she aptly calls them, which I know don't serve me well. She has shown a dedication and focused energy that has helped me to hone in on effective, practical ways to proceed - not simply with a job search, but with a real pathway forward in my life as a working mom. I highly recommend her for any life, wellness, or job coaching needs you may have!

M.F., Attorney, Ilinois
Stephanie was such a wonderful coach, and I'm thrilled that I had the opportunity to work with her. She frequently started our sessions with a short guided meditation that I found both calming and incredibly useful as we moved on to discussions about progress I had made and possible upcoming pitfalls. I found working with Stephanie a really rewarding experience and one that I would highly recommend to others. She did a great job integrating physical, mental, and emotional health in helping me set goals for myself.

M.H., Attorney, Washington, D.C.
Stephanie is a thoughtful coach, guiding with insightful pacing and placing caches of wisdom within reach. She was faultlessly professional and generous. I appreciated her patience, wisdom, warmth, and humor.

Catherine, Teacher, Florida
Stephanie was an invaluable health and wellness coach for me. She presented me with questions, resources, and homework that I found empowering and productive. She is a great listener and synthesized my thoughts and feelings in a way that made things crystallize for me. I realized how much control I have over my own life choices. I am better at taking the time I need for myself so I can be a happier, healthier "me" which makes me a better mother, wife, and friend. I am responsible for my own happiness and I feel like I have the tools to achieve it now. Thank you Stephanie!

K.F., Health Professional, Virginia