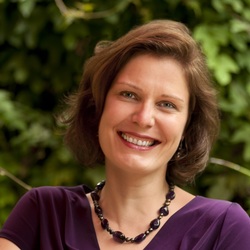 Stephie Althouse

Flower Mound, Texas
Executive Coach, Business Coach, Entrepreneurship Coach
Certified Action Coach (by Coaching Firm International), Certified American Seminar Leader, "1 of 100 Most Promising Innovators under 35" (1999)
I specialize in scaling up businesses and making the most of the talent, expertise, and wisdom you as a business owner or executive have. I'm your Thinking Partner helping you grow your business.
About Me
Hi, nice to meet you!
My passion is to back and support you in achieving your goals.
I work with business owners and leaders to thrive in this time of super change. As a leader today you face more rapid change than any generation of leaders before you. This causes tremendous pressure and challenges, at work and at home, too.
The "old" business, leadership and learning methods need updating. All of us are in that boat. A lot of what worked yesterday no longer works today. As a successful leader, we need to be more nimble and agile than ever. There is constant learning and adapting. Unlearning methods that brought you success in the (recent) past but are no longer working is a must. Also, often there is expertise in the organization that we can take advantage of in a new way. More than ever, you need an unbiased perspective of fresh eyes.
I love bringing these aspects to you, as your executive coach, your sounding board and your confidential advisor.
Above all, I'm interested to know: What are your goals? What is your vision? What keeps you up at night, or makes you jump out of bed in the morning?
My clients say that I'm insightful and caring. They are surprised how fast they get results, even in areas where they have been stuck for some time.
I have been in several executive roles myself. We have turned around great companies that had bad setbacks. We have grown a company from grim losses to 1.5 M in profits and they keep growing 30% per year. Another company grew its annual revenues by 41% during the worst economy of recent times. Others were able to have smooth succession in a major role, built profitable systems, or developed their team.
This means I have been where you might be now.
I have 20+ years of experience in C-level leadership, a Ph.D. in science, and a strong analytical mind. I bring my "school of hard knocks" experience.
Together we can do what is important to you. Let's connect and see whether we are a good fit for each other.
Reviews
12 reviews (5.0)
I have had other coaches before, however, none have ever taken me to my height of success as did Dr. Stephie Althouse. She truly listened and coached me strategically to reaching my goals. Prior to that I was in overwhelm with a magnitude of opportunities open to me. When I accomplished so much so quickly I realized I had paid less than with the other coaches.

Dick Heatherton, Author, Speaker, Radio Expert, dickheatherton.com
Stephie is able to see all perspectives when board members or company leaders are considering plans of action. I believe Stephie is direct and honest, which helps significantly when an Executive Director is looking for real feedback. I also appreciate Stephie's creative approach to solving problems, and her solid sense of logic and realism when looking to overcome stumbling blocks.

Jeanne Rawdin, Executive Director, Tariq Khamisa Foundation
With Stephie's Fresh Eyes Assessment™ and talented coaching we have all pulled together as a team and truly become partners in our ESOP company. As a result, we have become significantly more profitable. Thank you, Stephie!

B. Burkhammer, President, Giroux Glass, Inc., Los Angeles, CA
Dr. Althouse has shown herself to be an effective strategist and leader, with a feel for employee attitudes and motivation. She has taken companies to winning awards for their success in generating top financial performance by building employee commitment and dedication. She gets results!

Martin Staubus, Executive Director, The Beyster Institute
Stephie is a driven and highly energetic executive. She has kept the team focused, and the company growing, even during the recent economic cycle. Last year's revenues increased 41%. Stephie has expanded the company's portfolio of products and skills into new technology areas, such as highly concentrated photovoltaics and solid-state electronic sniffing devices for explosives. Client satisfaction is very high.

Jim Waring, Executive Chairman at CleanTECH San Diego
Stephie came into a very dis-organized and difficult financial situation at Company XYZ. She has made a dramatic difference in terms of sorting through the issues, focusing the activities with the goal of improved profitability, improved moral, and establishing ground rules for screening potential business. Today, the situation is much improved, and when problems arise, she and the team are developing strategies that work to the benefit of the company and its customers. I am very impressed with her leadership skills.

Robert Czajkowski, CTO at Real Phone Card Corp
Stephanie Althouse is a leader in every sense of the word. She is a scientist, a leader of operations for a successful company, and an active participant in building budding entrepreneurial companies in San Diego County. Stephanie takes what she has learned as a leader and re-focuses and energizes other CEO's who are looking for the next best steps in taking products to market. Stephanie selflessly gives her time, even though she is extremely busy, and always makes a difference. You walk away from a conversation with her having learned something new about your own thinking and eager to start anew! I always look forward to working with her.

Susan R. Cornelius High Tech Executive, Human Resources and Organization Effectiveness Executive, Entrepreneurship and Leadership Coach
Dr. Stephie Althouse is an insightful and creative consultant and executive coach. She understands the challenges that are common in a family business; in any business actually. Her Fresh Eyes Assessment has been integral in guiding all departments to work together at a higher level, thus positioning the company for higher profits. She has displayed tireless dedication, tremendous skill and beyond-the-call-of-duty commitment in guiding us in our efforts to create our family legacy.

Eddie Moreno Vice-President, Sales at The Arrowhead Leasing Company, Inc.
Dr. Althouse offers a very holistic approach to business. She is savvy, competent and focused on the top line and bottom line of an enterprise. With a flair for theory of constraints, and a very logical approach to her solution oriented process, Dr. Althouse can meet any challenge or individual head on; if needed. Her proven success is founded on a proprietary Fresh Eye's Assessment offering distinct executive insight for corporate turnaround, ESOP companies, and family owned business. I highly recommend you reach out to Stephie for more information.

Troy DanDurand, MBA, Sr. Manufacturing Resource Partner at CMTC®
Stephie worked with me to bring some new ideas to my marketing strategy. She is knowledgeable, creative, and most importantly she cares about the results as much as you do. In addition to the value she provides by bringing fresh ideas, she also keeps you accountable and helps you stay on task. A wonderful experience and I look forward to working with her again in the future.

Mark A. Halby, CFP®, AIF®, Financial Planner at Nautilus Advisors
What impressed me most about Dr. Stephie Althouse is her ability to motivate me to confidently tackle challenging tasks. She truly cares about getting measurable results for her client, and this is obvious from the initial consultation through the actual coaching program. I highly recommend her for anyone tackling a new quest or needing to be more effective in the current one.

Mark Baldwin, Real Estate for Urban Farming, Flint, Michigan
We wish to thank you for your strategic guidance and the "Fresh Eyes Assessment". With your mentoring on the ownership thinking mindset we were newly energized and analytical of our operations. Through your leadership, and in a short time, we exceeded our expectations in revenue and profitability, and Giroux Glass has emerged as a stronger, independent employee ownership managed company. .

Anne-Merelie Murrell, CEO, Giroux Glass, Inc. (High-End Glazing), Los Angeles, CA and Las Vegas, NV