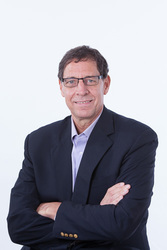 Steve Borek

Baldwinsville, New York
Career Coach, Leadership Coach, Business Coach
BS, MBA, BCC, CUCG, TriMetrix HD, Now What Career Program
My ideal clients: 1 - Business Owners 2 - Career Transition 3 - High Potentials 4 - Gen Y 5 - Mentor Coaches
Details

Baldwinsville, New York 13027
Send Message
Hourly Rate: $125 to $300 US Dollars
Gender: Male
Training: Coach U
About Me
Before you hand over your credit card digits to a coach, Google and read the blog post WHAT QUESTIONS SHOULD I ASK A PROSPECTIVE COACH BEFORE I HIRE THEM?
If you're here to uplevel your business or career, live with less stress, make more money, and spend more time with family and friends, I might be the coach for you.
I work with clients in 17 countries by free phone, Skype, Viber, or WhatsApp.
Client scenarios:
* You want a profitable business and more free time for family, friends, etc.
* You're drained by your career and looking for a new direction.
* You want a profitable coaching business.
* You want a profitable business/life coaching business.
If you're looking for someone to challenge assumptions or what I call myths, hold you accountable, at times kick your ass, unlock your dormant potential, and get you to where you want to go quicker? I'm your coach.
I'm a PCC (Professional Certified Coach) which says I've achieved a standard in the industry. Check a prospective coach's credentials!
I left a successful 20+ year sales career in the IT industry to build a global coaching business.
CREDENTIALS
Master Certified Coach, MCC, ICF Certified Coach
Professional Mentor Coach, PMC, Coach University
Board Certified Coach BCC
CUCG, Coach U Certified Graduate
Now What - 90 Days to a New Life Direction Facilitator
Certified Behavioral Analyst - CPBA, CPVA, CPHDA
Coach University Faculty Leader
The Leadership Challenge Facilitator
Team Advantage Certified Coach
Featured blogger for Erickson International in Vancouver British Columbia
NLP Practitioner
BS, Mercy College, Cum Laude
MBA, Syracuse University, Cum Laude
Beta Gamma Sigma, Syracuse University Chapter
Host, Profit Lounge SIG for Professional Coaches
Board of Directors, (past) Baldwinsville Chamber of Commerce
Board of Directors (past) Baldwinsville Theatre Guild
Reviews
29 reviews (5.0)
I'm so grateful I was fortunate to work with Elizabeth Swai, CEO and Founder of AKA Glitters Company. Testimonial: My coach , Steve Borek is a true gentleman; kind, committed, respectful, with integrity; simply highly ethical. His personal characteristics built my confidence and trust during my mentorship and coaching engagement for the last one year. It was very easy to create a work relationship with him. His characteristics made me look at my professional standpoint and strengthen my weak points. Working with him has been very inspiring in terms of my personal change, growth and networking. His feedback helped me to grow through the use of simple sales skills but unique ones. I grew my network of agents resulting to high sales in very short period of time. His listening character made me realize that listening is critical in business life as it allows me to accept criticism as an opportunity. He is just awesome and I would recommend him to anyone. He is just the best giver. Elizabeth Christopher Swai, Entrepreneur, AKM Glitters Company Ltd.

Elizabeth Christopher Swai, Entrepreneur, AKM Glitters Company Ltd., Tanzania Africa
"Steve met me at the level I wanted to play at, yet upped the ante on my coaching game. Authentic, congruent, respectfully provocative" - Antonio Paredes CEG Testimonial from my coach mentee client.

Antonio Paredes, CEG, South Korea
Steve is the real deal. I hired him as a mentor coach upon completion of the Core Essentials Program (Coach U). With plans to become ACC certified through ICF, I am confident his support and guidance have positioned me to succeed. He modeled the skills of a great coach. I will be forever grateful for our relationship and will carry the many lessons I learned from him throughout my own coaching career. David Loveless Core Essentials Graduate, CEG (October 2015) Hamilton, NY

David Loveless
Thank you again for all you did for me, I got so much value from your coaching and your presence is just incredible. Our mentor coaching has helped me grow deeply, and I find myself getting so much more value out of many things in my life. I wish you all the best in your coaching and life endeavors. I hope we stay in touch! Life Coaching has truly changed my life in so many ways. Steve is a great coach! He is responsible for giving me the guidance, confidence and the self-empowerment I was searching for towards living the life I was meant to live. I now have the tools that I was not equipped with before and I truly feel I am ready to tackle each and every one of my life goals.

Leah Eber
I have great respect for Steve as a person and a Mentor Coach. In the time we have spent together, my coaching skills and confidence have improved significantly thanks to Steve and his passion for coaching and very strong Mentor Coaching skills!

Amanda Carian, CoachU Graduate
I can't tell you how grateful I am to have been able to work with you through the Now What program. At the end of the process I am a much different person than I was going in! I now have a much clearer vision and more positive outlook for my future. I am very excited to experience the person I get to be as my career moves forward thanks to your expert guidance! Thanks again; Christopher Fullam

Christopher Fullam
Steve's coaching has been incredibly rewarding financially, as I have seen a 25% increase in gross profits as a direct result of our work together. Steve's coaching goes far beyond that however, as I now have conquered the inner roadblocks that kept me from achieving my full potential, and more previously unattainable goals are being met on a regular basis. I feel tremendously grateful and excited to have Steve in my corner.

Andy O'Bryan, Entrepreneur, Copywriter
As a long-time executive with my company, my personal and work life had become so intertwined that I was having difficulty latching on to things that I could clearly accomplish and feel like I was still being a productive part of my company. In retrospect, it seemed like for a while I had been on a treadmill, working on the same things again and again, and both the work and my approach to it had lost its vitality. More than anything, you gave me a sounding board to speak out loud some of the things that were rattling around in my head. Your probing, inquisitive, and non-judgemental questions helped me to clarify and explore various avenues and tackle key issues. In the end, I came away with a plan of action that gave me something concrete to work on. I feel better that I am been more productive and working towards a more clearly defined goal.

Ray Farley, President, GM, Boomer, Vermont
Steve Borek's approach gave me an immediate and accurate assessment of the things that blocked my way, and helped shine light on positive and productive steps to take me where I wanted to be.

Christine Hickey, Attorney, Syracuse, NY
I hired Steve as my strategic thinking partner to take me through his career transition system, "Now What - 90 Days To A New Life Direction." Steve was an amazing resource who helped me to focus and make major changes in my life. After focusing more on my unrecognized strengths, I created a business plan and made an intercontinental move. I was able to keep my fears under control and Steve helped me stay accountable to my goals. Having a coach to help and encourage me with my plan was an investment that made all the difference and I realized things about myself that are invaluable. Thank you!

Sara Riccio, South Korea
Steve is one of the most energetic professionals I have had the pleasure to work with during his time as a Director with the Baldwinsville Chamber of Commerce. He continually thinks outside the box, consistently presenting innovative ideas and thoughts. One of Steve's finest attributes, in my opinion, is his incredible gift for public speaking. He is remarkably engaging, as well as fun to watch and hear! Paired with that is a sincere desire to listen and learn from and about his peers.

Sharon Reiser, Executive Director, Greater Baldwinsville Chamber of Commerce
"Now What" is a systematic, practical, yet open, process to force me to focus and reflect on who I am, and where I've been, so I can craft where I want to go, and who I want to be from today on. The process has been enjoyable and enlightening especially given the task is a daunting, and sometimes scary one. I'm grateful that I took the leap to do this!

Andrea Jacobs, Generation Y Leader, Non Profit
"I hired Steve to replace an Industry adviser that continued to recommend the same things without any results. I didn't know if I wanted a coach, or a consultant. Steve took the time to explain to me what a coach is and what I should expect from them. No pressure to hire him, but the time he spent with me was priceless. I hired Steve through my businesses slower months which gave me the time to focus and apply the ideas that "I" came up with through the meetings. A coach doesn't always tell you what to do, but brings out the potential on the inside. Steve did exactly that. Through challenging conversation he was able to get me thinking about my business and what needed to be done. Identifying my strengths through profiling and allowing me to study myself instead of my business. This was a huge part of what I was looking for, but didn't know that I was in search of it. As spring came so did the added stresses of Finances and Steve worked with me to allow me to press on through the tough times. Eventually I had to make a decision and it was hard to leave a coach that pushed me to new limits. The new tools I was equipped with didn't get put away in a closet to never be used, they were now daily tools I was able to use to grow. And grow I did... Its been a year without a coach, but my life has been amazing. Steve didn't fish for me, but taught me how to fish using the knowledge I already had. He is a great coach so listen up! (It's not him talking, its your inner self trying to get you to shut up long enough to put in to practice your new set of tools)"

Brandon Mulnix, Generation Y, CEO Photography Business
I requested a free coaching session from Steve Borek via Noomi and I am so grateful I reached out to him. Aside from appreciating Steve's confidence and straight forward manner, Steve also gave me a key piece of information to help in in my own quest to become a coach. I enjoyed my session with Steve, and would recommend him to anyone. He is a top notch ICF coach.

Adam Gordon, Chicago, IL
This coaching was most helpful. The sessions helped me greatly in clarifying goals and learning more about the direction that would be best for me to head in. The coaching experience was terrific. Mr. Borek was a great coach. Never directing, but being supportive in my desired efforts and outcomes. He made himself available to me if ever needed and that was very much appreciated. I would refer him to others without hesitation. Thank you so much!!!!

Ric Tinney, Leader and Entrepreneur,,Beeville, TX
Steve had me focused on what was important. He was an accountability partner that helped me to progress toward growth after identifying key areas. I appreciated the chance to focus in on individual strengths and opportunities for improvement with strategies around growth each week.

Lindsay Daly, Leader, Youth Life Learning Center, Nashville, TN
Steve was an excellent coach. His attitude was laid back, honestly interested in my success, and held me accountable every step of the way. His counsel helped me follow through on a paradigm change fostering personal growth & direction. As an individual with many options and talents, it can be hard to pursue a path that leads to genuine satisfaction within a career. Unhappy with where my choices had led me, Steve challenged me to not view my education & employment history as restrictions, but to seek out where I have naturally applied what I love to do within my previous endeavors. In addition, I felt that he really understood my situation and was able to give rational, accurate advice on how to help myself grow. Having Steve as a coach is an assurance to me that i will find my calling, as he found his in coaching others.

Andy Metz, Gen Y Leader, Nashville, TN
Based on my experience working with you, I was (pleasantly) surprised at how much work -- talking, explaining, thinking -- you had me do to solve my own challenge. Most older, well-respected, and experienced business people that I consult with LOVE to give me the answers right out of the gate. The problem with that is I'm a strong-willed, independent entrepreneur which means I like being in control. So I very much appreciated how you let me maintain control and come up with my own strategies to do right for myself. In my past employment, I have had supervisors who would make me handle challenges in their way, using their language, and their approach -- only to make the situation worse because I came across as cold and rehearsed and NOT me. I like how and where you "guided" me during our conversation. I also appreciated that you didn't try to "sell" me your vast amount of experience. You showed me it. And like I said, I like to discover things for myself. And then your follow through has been great -- continuing to keep in touch and reach out. It showed that we didn't just have an hour and half meeting we had a connection.

Allison Zales, Choosing Change, Professional Organizer, Syracuse, NY
"Steve administered a behavioral assessment on my behalf. The report and feedback he gave was valuable in finding out more about why and how I behave. He then leveraged my style to be a better communicator with my team members. He was personable. The coaching relationship was more of a conversation than a -business transaction- I recommend him to further your personal development."

Shane Kennard, Pastor, St. Louis, MO
"I hired Steve to mentor me as I pursued my ACC certification through the ICF. Steve is a gifted coach and brings his considerable talents to his mentor coaching. As a mentor coach, he provided me with a framework to review the ICF competences in a way that was safe, educational, and inviting. I would highly recommend Steve to anyone who needs a coach."

Sona Joshi, Organizational Development Specialist, NY, NY
"I worked with Steve to get focused on my goals. Being a Type A sales rep, I was looking to get a daily focus and crush my goals. I've purchased other systems that were four times the price yet fell short. Steve's goal setting system delivers. Eighteen months later, Steve's system has me on track and it takes only 10 minutes a day. Steve's knowledge and ability to unleash my dormant potential and reveal what was holding me back shined through. Inside the first two months, it was evident that all the questions and changes paid off. If you want to take your game to the next level, hire Steve today."

Brennon Bower, Sales Executive, Syracuse, NY
"Steve is an authentic energetic coach. We met as coaching students several years ago and have continued our professional relationship as coaching colleagues. I have coached Steve and been coached by him. I have been a guest speaker in his Coaching SIG (Special Interest Group) & played substitute host for him on one occasion. No matter the interaction, Steve shows up 100% whether as a friend, coach, leader, etc. His warmth and humor are always a plus but especially when one is navigating challenging obstacles and reaching for greater heights! He has the experience, depth and expertise to be the perfect guide to what you desire next. When Steve shows up as a trainer, speaker or coach, you can be sure to walk away with a valuable experience and money well spent. Enjoy!"

Merrily Sable, RN, Executive Founding Partner, Raleigh, North Carolina
"I would recommend Steve Borek to anyone as an Business/Executive Coach. A couple of years ago, he brilliantly facilitated an assessment called, "The Behaviors and Motivators Assessment." It was an extensive series of questions that would identify certain behaviors and motivators that drive me in specific areas of my life, mainly business. There was one measurement that proved to be invaluable, but at the time it challenged my sensibilities. The assessment determined that I was "self promoting." In my upbringing and socialization as a female, "self-promotion" was considered unladylike, unattractive and, at best, an undesirable quality. I wrestled with this whole "self-promotion" idea. I related to it like, bragging about myself and my accomplishments all the time." Then I had a breakthrough. Self-promotion is a good thing. It is one of the tools necessary for achieving success. If no one knows who I am, what I stand for and what I have to offer, how will I be successful in sharing my work with others? I began to think about the bragging part and shifted my thinking to seeing bragging as simply sharing my life. I am an accomplished artist and professional. I have been nominated, I have won awards and I've been acknowledged for my contribution and work in theatre and art. There is no reason to hide it. Steve Borek led me to this understanding and it has freed me up. It made the overall assessment make much more sense for me. The assessment evaluated me as someone who is driven by mainstream values and motivators. Now that I have a different relationship to being "self-promoting" I may move beyond the mainstream value of "modesty" and become someone who celebrates what is possible in life."

Satori Shakoor, Storyteller: Writer. Actor. Standup Comedian, Satori Shakoor, Inc., Detroit, MI
"I have had the pleasure of working with Steve in a coaching relationship. Throughout my career I have a variety of great mentors and superiors who have given me wonderful advice and guidance but working with Steve was an incredible experience that will stay with me for a long time. Everyday in business we face problems, look to set goals and look to improve both ourselves and our working environment. All to often that day-to-day becomes very repetitive and mundane and we lose an edge that keeps us moving forward and looking at things from different angles. Working with Steve has changed that...He is like a pair of 3D glasses, you may be looking at the same problem, or goal you haven't been able to attain and have looked at for a long time but Steve has the unique ability to help you see the same thing in a different way. He has a wonderful ability to see a larger picture, a move complete vision and help you look at those day-to-day issues from a fuller, deeper personal perspective. By helping you realize that to be effective you have to understand yourself as well as the goals and problems you are trying to accomplish or fix. By adding this dimension and working from a position of knowledge of your own skills and motivators accomplishing tasks take on a much more attainable and personally rewarding path. Problems become challenges that can be overcome and goals become a "game" to be won. This more complete understanding makes coming to work everyday more fun, more exciting and more rewarding both from a sense of accomplishment as well as financially. I would highly recommend Steve to anyone looking to make a change in how they look at their job, looking to challenge themselves to become a better professional version of them self or just to have a more complete vision of their day to day work environment and how they can be more effective."

Allen LaVenture, VP Corporate Services, Syracuse, NY
It's comforting to have Steve in my corner, he's always listening to pick me up, set me straight to achieve the desired outcome. Steve's unique perspective helps me achieve the unthinkable. My title can be "Seeing the big picture."

Andy Gustafson, President, Atlas 1031 Exchange, Destin, FL
"When I initially contacted Steve Borek, I was having trouble relating to my Gen Y coworkers. Steve helped me look at my leadership style, develop an action plan and stick to benchmarks I set for myself. I went from feeling like Eore in Winnie the Pooh to being more dynamic and authentic in my workplace."

Ethan Fesperman, Gen X, Manager, Non Profit, Nashville, TN
Steve has help me be committed to get better. In the time that we've spent together, it's given me an internal tool set to help the other person I'm talking to. Steve gets Gen Y'rs. We care about larger goals that help others. We want to change the world for the better, not just to have better things. I want to create an impossible future by shaking industries, communities, cultures, and the world. Steve helps me to believe I can create an impossible future.

Jeremy Vyska, Gen Y, Information Technology Professional, Boston, MA
I was chair of a board of directors for a pretty dysfunctional nonprofit. I came to Steve Borek very disheartened with the performance of the executive director and unsure of my leadership abilities and my role within the organization. I have never worked with a Coach and I did not know what to expect. I was pleasantly surprised by the coaching process. By the end of the sessions, I realized that I could be a leader and that I could rally the rest of the board to slowly energize the staff to change the direction of the non-profit and to make the executive director more accountable for his actions. At the beginning of each session Steve Borek first established what my goals were for the conversation. During the course of our conversation he would make me come to the realization of how I could attain the goal that I was seeking. Although I would often beg him for his opinion or ask him to give me an answer, he managed to lead me to find the answers which fit my personality and situation which helped build my confidence. At the end of the conversation, Steve would then ask me what I could accomplish during the week until our next conversation. This gave me accountability. Because of Steve's likability I did not want to disappoint him and I tried to get the goals done before the next telephone call. The coaching experience is not simply a paid cheerleader as I was expecting. It is an evolution of self-discovery, self-challenge and growth. Steve Borek is a wonderful wise and gentle guide during this journey.

Ana Escobar, Defense Attorney and President/Board of Directors, Metropolitan Clerk, Nashville, TN
Our coaching calls gives me one hour a week to hit the pause button and focus on what's really important. Things have taken off for me and my company. Steve, you rock!

Nick Cosimano, Gen Y CEO, Albany, NY
The Smart Way To Find A Coach

1 Describe Your Goals

2 Get Matched

3 Free Consultations
Find My Ideal Coach Now