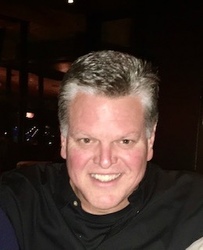 Steve Jesse

Cincinnati, Ohio
Executive Coach, Leadership Coach, Life Coach
I help new, mid and upper level leaders develop their "people skills"
About Me
Steve Jesse - CILC, MABS, BS
Imagine walking into your next team meeting. You boot up your laptop with a smile - your team is working well together, products are satisfying customers, profits are up and you've got surprise bonus checks for everyone. Your staff is feeling heard and understood, building trust, offering helpful feedback and resolving their differences with each other. They seem to look forward to coming to work. Absenteeism and turnover are down. More people are applying to your workplace than ever before. The company is growing.
I know. Sounds like a dream, doesn't it? Or does it? It can become a reality, no question. Unfortunately, many businesses focus only on adding the latest, greatest technology or brainstorming another new business strategy. But if your staff isn't getting along well and working together as a team, technology and strategy won't take you very far.
Do you, your leaders and their teams work well together? How engaged are your employees? Are good people leaving for other companies? Have you considered the state of your company's employee engagement? Studies show that employee engagement on average in America is pretty dismal:
- 32% are engaged
- 51% are not engaged
- 17% are actively disengaged
So, what's causing employees not to be engaged or to be actively disengaged? Employee engagement starts, rises and falls with the Owner, CEO or President. BTW, the outcome of employee disengagement is staggering and has a poor impact on the bottom line!
- 37% higher absenteeism
- 49% more accidents
- 60% more errors and defects
On the encouraging side, when leaders help their employees feel engaged, an amazing shift takes place:
- 45% are more productive
- Up to 30% higher levels of customer satisfaction is provided
- 2x more unsolicited employment applications are generated (for highly engaged companies)
I help ambitious leaders develop their "people skills" to increase employee engagement. You'll love the outcome!
Reviews
Steve doesn't have any reviews yet.