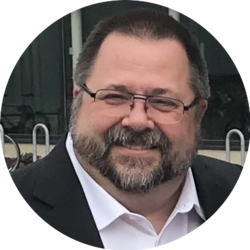 Steve Pec

New Lenox, Illinois
Career Coach, Business Coach, Leadership Coach
MSME, PEM, EMCP, CEM, CMfgT
I provide coaching for engineering/technology-based students, entry-to-mid level managers and growing businesses leveraging my 30+ years of hands on experience.
About Me
I'm a Technical Professional with over 30 years of Hands-on Experience in New Product Development (NPD) Processes, Continuous Process Improvements and Technical Leadership. I'm considered to be a Subject Matter Expert (SME) in Rotary Actuation and Gearbox Design for Aerospace & Military Applications. I've held many titles throughout my career including Designer, Design Analyst, Design & Project Engineer, Engineering Manager, CI Leader and Senior Staff Engineer for Gearing Platform Developments.
My Vision is to Provide Exceptional Coaching Services Backed by Real World Experience:
● Help Clients to Visualize Desired Career, Develop a Career Plan and Set Short & Long Term Goals
● Provide Individuals & Businesses with Affordable and Practical Coaching
● Provide Mentoring for Developing Professionals & Leaders Based on Actual Experience
● Develop Personalized Resumes to Highlight Clients Experiences, Skills and Passions
Reviews
Steve doesn't have any reviews yet.