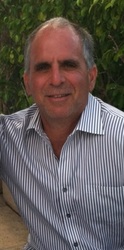 Steve Werner

Northbrook, Illinois
Entrepreneurship Coach, Business Coach, Life Coach
Coach Training Alliance
My ideal client is an entrepreneur, corporate executive, or even a small business owner who is "spinning" or stuck, often looking for their next opportunity or challenge in business, or in life
Details

Northbrook, Illinois 60062
Gender: Male
About Me
Are you an entrepreneur, corporate executive, small business owner or someone who is looking to go out on their own? Are you stuck in transition? Or feeling what I call "The Spin" , looking for a new or better direction? If the answer to any of the above is yes, I have some good news!
I have been in your position before. When you learn to slow down "The Spin" or confusion that is keeping you down or stuck in business or in life, there is an exciting world that is waiting just for you. A world of freedom and success that will open up new opportunities day after day.
How do I know this? Like I said I have been in your spot several times in my life. I have also developed a system based on my real life experiences THAT WORKS!! I look forward to sharing them with you.
I have had many ups and downs throughout my life, as a young adult as young business person and now as a seasoned business person and coach. I spent 19 1/2 years as a professional commodities trader in the busiest environment in the world at The Chicago Board of Trade. I then helped reorganize and built an amazing company with a world class culture. only to fall victim to the "Great Recession. Since then I have become a bestselling author (The Titan- amazon.com), became certified in coaching in 2009 and have played a major role in starting a business from scratch in the vacant property security space (DAWGS INC), that is now moving on a national platform . Plain and simple, I don't QUIT. Despite all of the pain that comes with the world I chose to play in.
I hold a B.S. in Political Science from Arizona St. University.
I am married for 25 years to the greatest wife on earth and have raised three beautiful children who are all carving their individual paths in life, with the Never Be Satisfied attitude that can be found in my book.
Plain and simple, Entrepreneurship and helping people is in my DNA!
Reviews
3 reviews (5.0)
Once upon a time the most admired people in business were recognized for their old fashion business ethics and values. Steve Werner is one of the "Good Ol' Boys". He shares priceless business wisdom won in the trenches of life and business, and is always willing to go the extra mile to connect you to valuable people and resources that can help you move your business to the next level. Within 30min of meeting Steve it's quite possible you will feel like you've know him for 10 years. He is really someone you'll be very happy to have on your team of advisors and to know as a friend.

Matthew Lee, Private Equity Investments- EIP Holdings LTD.
Steve Werner has been consistently demanding as he sets standards of accountability that are needed in my life and a search for a new career. He exudes the "no quit" attitude on a daily basis and for me, that has been infectious! I highly recommend Steve, if you are planning on moving forward with your life.

Joe B. Independent Commodities Trader Chicago Board of Trade
"GIVE THE GIFT" I was and am a laid back non- confrontational person until I met Steve….Since I learned about' GIVING TH GIFT', my performance at work and in life has soared. My stress levels have decreased and ability to lead have heightened My view of confronting has changed I don't confront anyone still, it sounds and is too aggressive. I" GIVE THE GIFT. As long as I am thinking that way, things are easier said and done. This has resulted in tremendous success for me, my family and my business. If you have not learned to "GIVE THE GIFT "…it is now time to start! Thanks Steve,

Harold K. Dentist Chicago Il.
The Smart Way To Find A Coach

1 Describe Your Goals

2 Get Matched

3 Free Consultations
Find My Ideal Coach Now