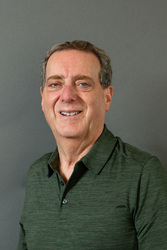 Steve Wrigley

Sandy, Utah
Retirement Coach, Career Coach, Life Coach
Counseling, Board Certified Coach (BCC), Retirement Options Certified Coach
Empowering 55+ individuals in midlife transitions or retirement to conquer obstacles, craft their dream life, and embrace a fulfilling future!
Details

Sandy, Utah 84092

801-598-3894

Send Message
Visit Website
Hourly Rate: $120 to $175 US Dollars
Gender: Male
Training: The Institute for Life Coach Training
About Me
(Complementary 30 Min. Discovery Session Available)
Welcome to an exhilarating journey of transformation, where we delve into the art of life transition and retirement coaching to unlock your true potential and discover a future that sets your soul on fire.
As a seasoned and passionate coach, I specialize in guiding individuals aged 55 and above, navigating the crossroads of midlife, retirement, or seeking an encore career. Together, we conquer obstacles, design your life, and craft a future that surpasses imagination, rewarding and fulfilling you beyond measure.
Envision a life where your dreams, visions, desires, and aspirations are not only articulated but also transformed into tangible realities. If you yearn for direction and clarity in defining your second act or retirement, look no further. I am here to support you every step of the way, empowering you to carve a mission-driven purpose, set meaningful goals, and achieve the outcomes you desire.
The key to unlocking your potential often lies in having the right support to identify priorities, establish actionable goals, create strategic plans, and remain accountable to achieve the desired results. Together, we set achievable goals and develop realistic plans to turn your dreams into a vibrant reality. Whether you seek a fulfilling encore career or a life of leisure in retirement, I am here to empower you with unwavering support and motivation.
I understand the intricacies of the transition process intimately. My commitment to this field led me to immerse myself in the study of retirement coaching, earning certification as a Transition Life & Retirement Coach and attaining the esteemed title of a Nationally Board-Certified Coach (BCC) in General Life, Career, and Relationship coaching. Furthermore, my M.A. in Counseling further equips me to guide you through this transformative phase.
Embark on this journey of self-discovery and empowerment. Your transformation awaits and I am here to walk this path with you.
Reviews
6 reviews (1 verified) (5.0)
I would highly recommend Coach Steve Wrigley to anyone looking for a Life Coach. These area's included personal, family, career and community. After reviewing some applicable material, Steve helped me identify important areas in my life that I wanted to improve and suggested a game plan with measurable steps to accomplish my goals. The follow up calls helped create a sense of accountability and an assurance that if I worked my plan, I could reach my goals. Thanks Steve!

Bill
I had an excellent experience with Steve! He gave me ideas and support plus shared his broad resources. Steve helped me better understand myself and focus on areas that are most important in my life. With his prodding, I have a renewed purpose to my life!

Henry Hemingway
Very patient, and easy to talk to

Kirk Ford
"I am planning to retire from my full-time position at the end of 2022 and I wanted to be very intentional about this transition. Steve was an incredible coach. He took me through an excellent assessment, stretched my perspective, and helped me construct a road map covering all areas of my life. I loved the "Blue Sky" thinking exercise. He pushed me to think outside the box. "He has an expansive knowledge of retirement/ retirement planning and is highly skilled at coaching - drawing out your thoughts, dreams, desires, fears, and guiding you in setting your own concrete goals and making a solid plan. Along the way, he provided a whole lot of encouragement along with accountability. I would give Steve a 10 and the highest recommendation for those looking for a retirement coach."

Randy M. - California
"Steve was an incredible resource to get my life back on track. It was certainly one of the best decisions I have made in my life to engage his services. I highly recommend him."

Matt M. - Saratoga Springs
Steve is an extraordinary coach! At the time I contacted Steve about coaching me with my time management and solidifying my work at home discipline. He was great at getting me to see what I needed to change and what was best for me. He went way over what was agreed too. After taking on a more rigorous work requirement more than 6 months after he stopped coaching me. I was able to use the techniques that Steve coached me to find within me to easily excel at using my time and discipline in the new work.

Rob Munch