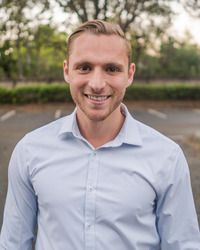 Steven Celi

Orlando, Florida
Relationship Coach, Life Coach, Health and Fitness Coach
Certified Life Coach
I am looking to help those who may just be starting a career but are looking to follow a path more aligned with their true happiness. Building healthy habits to increase energy and build confidence!
About Me
Workshops
Webinars
Development Programs
1-on-1 Sessions
I believe everyone's combination of DNA and life experiences makes them uniquely qualified for a certain path. I believe finding that path leads to a life of elevated happiness, passion and purpose that I, myself, want you to strive for! Living that life allows each individual to make the broadest impact on the world for the greater good of the planet
How?
Clarity
Clearly defining your core values and what success means to you to so you can be hyper focused on what you want to achieve with your life.
This takes the ability to increase self knowledge and emotional intelligence
Action
Taking simple steps to improve your daily habits, that over time will compound into a highly effective routine.
This allows you to be the most productive and efficient in your day to day towards your goals.
Motivation
Aligning with your true being will bring endless motivation since it stems from the deepest parts of who YOU are and being your best self.
_________________________________________________
Top 5 signs of self sabotage
1. Lack of Confidence
2. Low Energy
3.Can't stick to healthy habits
4. Not getting to sleep on time
5. Unhealthy Eating
Schedule a free consultation by clicking "Request Free Consultation" button.or ask any questions by visiting my website
Certified Life Coach
iNLP Center Graduate
Reviews
2 reviews (5.0)
I highly recommend working with Steven. He has helped me understand what I truly want out of life and find aspects of myself that were holding me back. He's very easy to talk and I can feel that he genuinely cares about helping others find happiness.

Peter Botros, Med Student, NY
Steven is passionate about helping others and is an outstanding listener. It's more than his empathy and ability to focus on someone else; he is uniquely able to distill what he has heard into valuable, credible insight. His ability to do that distinguishes him from all other life coaches. He stays up to date with the latest scientific research on mind/body topics such as nutrition, exercise, meditation and many other areas of science that can generate an immediate positive result. On numerous occasions, Steven has unblocked my creativity, and helped me create well-thought out strategies that sit well with my intentions, and positively affect my life and overall well being. I recommend Steven highly as a life coach.

Ralph Peters, Sales, FL