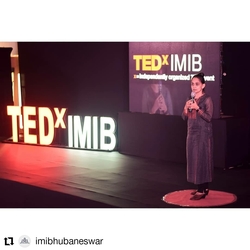 Sucheta Kadethankar

Pune, Maharashtra
Performance Coach, Life Coach, Health and Fitness Coach
Yoga Teacher, An Entrepreneur, Speaker
I coach those who feel stuck and are struggling to move forward in a situation. I use my knowledge of Yoga Philosophy in the modern context to help them navigate through the situation.
About Me
I run a fitness and wellness studio in India where I teach movements. I have always believed in exploring and experiencing. I have explored my capacities, limits, strengths and opportunities using my body as a gadget. I believe your own body teaches you much more than just biology. Being an endurance athlete and also having over 18 years of experience in Corporate I understand the demands of a good performer.
I like to work with people to who are struggling to move forward with their current skills. I like to use a mix of education and exploration in my coaching sessions and hence it becomes more of partnering.
Reviews
4 reviews (1 verified) (4.5)
I didn't receive the call from Sucheta at the time decided

Smita
Sucheta has been my coach for now more than a year and I have personally been able to benefit from talking to her or even by simply sharing with her my experiences. I had a lot of travel before COVID happened and my job is also very demanding so i had job related stress. While i used to exercise i was not able to lose weight and more important i was not happy with myself. that has completely changed after having her as coach. While it all started as physical coach she has been now my overall life coach / guru for more than a year. She never asks you your concerns or never gives you an answer to the concerns but she always asked me the right questions for me to find my own answers. this is the best part about her coaching. My anxiety levels have gone down, my tolerance and patience is much higher, i am not trigger happy any more - but take time react and there is much more of small changes that have happened. Thanks to Sucheta i have inched towards having a little more "theherav" (maturity) in me than before.

Dhanashree Bhat
Sucheta has been my coach for the last one year. She is really a fantastic person, who changed my perspective towards life by all means. I got meaning to my life by gaining mental as well as physical health and going towards spirituality through "Yoga" under her guidance... I found " Guru" and proud to be coached by her. Thank you very much.

Geeta Lele
Sucheta is an amazing coach. She knows how to deal with different age group effectively. I highly recommend her to anyone who is looking for emotional and physical well being!

Mahesh K