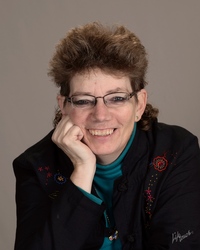 Sue Bowles

Pataskala, Ohio
Life Coach, Christian Coach, Family Coach
MCLC
I specialize in working with adults feeling stuck & confused in current life transitions and situations. We build life skills to successfully pursue their goals and see them become reality.
About Me
As a Master Certified Life Coach, supported with a Master's Degree in Student Development, I coach adults feeling stuck in life's transitions, helping find clarity and courage in taking their next step toward their dreams. Stress, change, anxiety, and uncertainty are only magnified in a pandemic, leaving the sense that dreams just won't happen. That's a lie!
Perhaps you are an empty-nester, looking to finally pursue that long-time dream you put on hold, and aren't sure where to start. Maybe Covid caused unexpected unemployment which damaged your self-confidence, and you want to get it back. Or maybe being at home in lock down revealed interpersonal struggles that boiled over, and you don't like what came out. It is never 'too late' to start, and you are not 'too far gone.' There is HOPE, and my job, as your coach, is to help you find it and use it to move forward. I help stuck people get unstuck.
Together, we will identify issues, evaluate past practices, assess current situations, discover new approaches as we build skill sets, and evaluate the effectiveness of those approaches to move forward, as you reach your goals and see dreams become reality! Your confidence will grow which results in action! The results are only limited by you!
Change does not happen without HOPE! Without hope, we don't try, we don't grow, and we give up. As your HOPE Coach, we will uncover that hope which lies within, working together to see hope shine bright as you move forward and see your dreams become present reality. Every large step starts with a small step.
Are you ready to get started? Will you trust me enough to help you find hope, and then see things change for you as you walk in that hope?
You don't have to 'have it all together' before you have something to offer the world. "You only have to be a step ahead to help the person behind you." What will your next step be?
It would be my privilege to walk that journey with you. I look forward to hearing from you. Thanks.
Reviews
Sue doesn't have any reviews yet.