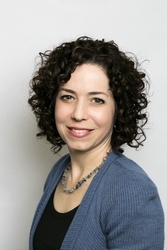 Sue De Santo Chicago, Illinois
Relationship Coach
MSW, Licensed Clinical Social Worker, (LCSW), Certified Relationship Coach
I work with successful business professionals who are single and struggling to find that special someone in their personal life. Are you ready to invest in yourself and find a healthy relationship?
About Me
After 20 plus years as a clinical social worker, relationship coach and her experience as a divorced mother, she found the real reason that so many people fail at finding love....they think they're "ready" to be in a relationship but they aren't.
How does she know this to be true - she was one of those singles going on 8 first dates because she kept connecting with the wrong men. She did not see her own blindspots in her relationships. After these painful experiences she was determined to find out if it was possible to have a good intimate relationship and how to achieve that goal. Once she understood what the hidden barriers were to her finding love, she felt more comfortable with herself and the dating world. During that journey she found out that we don't have to give up ourselves for a relationship, we ultimately can't, we must embrace ourselves and open our hearts to love.
Sue has a one on one coaching program that is a proven system that provides a roadmap to understand these barriers and move through them with ease and support, so you no longer have to struggle and feel alone.
She is dedicated to helping other singles create the best version of "me" so they can create the best version of "we". When we are centered within ourselves and enjoying life, the most amazing things happen.
Reviews
Sue doesn't have any reviews yet.