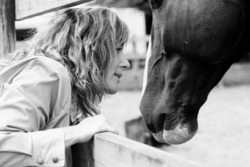 Susan Jordon

Delta, British Columbia
Leadership Coach, Business Coach, Life Coach
Certified Professional Co-Active Coach, Associate Certified Coach,
You've always been that ambitious professional & you find yourself feeling frustrated and uncertain of next steps. Join me in my whole life leadership approach to self-authoring the future you desire
About Me
Becoming a leader is synonymous with becoming yourself. It's precisely that simple and it's also that difficult. - Walter G. Bennis
This is whole life leadership as who you are when you wake up in the morning is who steps into every role, challenge, relationship; its how you ultimately choose to action yourself and co-create your reality.
I believe there's great opportunity in these challenging times to step into the practice of letting go of who we think we're supposed to be; to embrace who we are in our brilliance, what matters most to us NOW, and who we're Becoming. This is what resonates for me most as a Co-Active Coach and leader. We're all on a unique lifelong journey and it's a contextual lens to experience life through. There's nothing we need to fix with you, yet you may feel uncertain, disoriented, like spinning on a hamster wheel knowing you want to create something anew or at least want to jump off the wheel and land in a more grounded place, aligned with your values and soul.
I've cofounded organizations, sat on boards, and know firsthand what it's like to build a business from the ground up. I know the corporate world, I've lived it: the relentless frenzy of "human doing" rather than "human being." After witnessing the power of horses to be master teachers when given the chance, I realized my purpose was to incorporate my lived experiences and my training as a coach with my passion for these incredible animals as co-facilitators.
Coaching to me isn't about what we can do better, or goals to be achieved and yes, there is still action to be taken and outcomes. It's an invitation to step into a time of personal innovation through co-reflection, co-dialogue where we find resonance and connect. It's a thought-provoking, creative process that inspires one to maximize their life's potential both personally and professionally whether we're working together with the horses or not.
Are you ready to step into your leadership?
Reviews
12 reviews (2 verified) (5.0)
When I first started working with Sue, I was lost. So unsure of what was next. Working with Sue has helped me to create and clarify my vision, give myself permission to not follow the traditional path, and to really find the time to be quiet, without obligations, and see what comes up. It has been a truly wild ride. I know that I would not be as confident or as excited about what is ahead if I had not found Sue. Reach out to Sue to find out how she can support you too

Kerry Dobson
Working with Sue has been an invaluable asset to my life and my business. She has been able to assist me in more ways than I had ever anticipated. I had originally sought out a life coach to help me with developing my business, however, working with Sue has gone much deeper than my business. I have been able to explore things within myself I never would have been able to do on my own. Sue is a kind, caring, and compassionate coach who holds space for you no matter what is going on in life. I love that she is able to meet me wherever I am at, be it a good day or a bad day. Sue has helped me develop tools to reach my personal and business goals. I wanted a coach to help give me direction and hold me accountable while I figure out exactly where my business is going. Sue has gone above and beyond any expectations that I had for this experience. I highly recommend working with this amazing and inspiring woman.

Destiny
I worked with Sue from May to September 2021. When I started working with Sue, I was very lost and didn't know my purpose in life. Sue helped me attain clarity, find my purpose, plan my goals and work towards them. Every session with sue was very powerful with breakthroughs and discoveries. I was able to apply those discoveries in my personal and professional life and achieve terrific results. She introduced me to coaching with horses and Her coaching and facilitation with the horses have helped me uncover and develop my leadership style and positively impact me. Sue has gone above and beyond my expectations, and I would highly recommend her service.

karthik Duraisami
I describe Sue Jordon as Powerful and Humble, a rare find. The two combined made a lasting impression on me that reminded me of the quote, Ill have what shes having. I worked with Sue on a joint project, Bridge to Hope, and then hired her to coach me. Sue coached me one to one and with her horses. Her style and methods are liberating. I gained insights quickly and found myself generating more time and attention to the things I love. Ive finally use all my strengths and leadership skills to form my relationships with colleagues and navigate a changing and volatile world. The impact of her work is the foundation for taking any new step. I know that Ill be working with Sue throughout my life so I can continuously be growing in all areas of my life. Sue is a natural advisor who is kind and empowering. Thank you Sue.

Laura Burns
July 2012 - Sue is an excellent coach. She quickly helped me identify a mission for my life and work and pushed me to pursue it.

Ryan Ferrier, BootstrapMyLife.com San Francisco CA
February 2012 - I was introduced to Sue in September 2011 by my sister. I had what I believed to be very limited life skills. I had very many goals but my main concern was divorce and rebuilding my life. Courage was limited but demons and saboteurs were bountiful. Through months of continuous work I am more courageous and my primary goal being whole and free is coming true, One demon one saboteur at a time, one goal at a time, seemed to be my rhythm and is working extremely well. As I said my life skills felt minimal if any, as I let myself believe so. With Sue I found courage, I found my heart which is whole again, I found courage that I didn't know I had. I learnt to devour many and I do mean many of my saboteurs. I learnt to comfort my soul and speak up for myself. I learnt that I am a person and not a puppet. I was able to have a date with someone this week where I felt comfortable with myself and for the first time in twenty years at peace with myself. Even the person I was with didn't recognize me. This would not have happened a year ago or two months ago. Each person has a set goal wether it be minimal as to regain control of my life or ask someone out, or outrageous as being the next CEO of Apple Corp. you have to come to terms with ones self. With Sue it's short terms with myself seems to be working excellently and I recommend her with my heart and soul.

Harvey, Montreal QC, Canada
Dec 2011 - Sue Jordon is a powerful coach, she is genuine and courageous in her coaching and I am forever thankful for her strength as it has helped me access my own strength and power. Coaching with Sue has transformed my life personally and professionally, since coaching with Sue I have committed to stepping out in the world and showing up as my whole powerful self. Prior to coaching with Sue I was afraid of taking on some daring work related initiatives, however Sue's coaching helped me embody and experience my strength and I am now more daring than ever! To sum up my learning from Sue's coaching I wrote the following quote: "It was in the depths of my being that I have learned anything is possible. I have learned what it means to embody my full potential and the distinct difference between knowing and being".

V. Lalonde Ft. McMurray BC
Sept 2011 - Sue's coaching has had an unbelievably powerful and positive impact in my life. Her style of coaching is friendly, unassuming and allows you to quickly identify things which you could not see on your own. Over the years I have had countless sessions with coaches, mentors and various other professionals; yet the effects of my sessions with Sue have far out-weighed any other coaching I've done. She is passionate, enthusiastic and real. HIGHLY recommended.

- Brayden Sutton - Fraser Valley, BC
July 2011 - I have been most fortunate to have had Sue Jordon as my 'life coach' for the last five months, and can truly say it has been a most amazing, transformational experience for me. Sue's comfortable but firm approach to coaching enables you to effectively 'drill down' through the full spectrum of one's life goals and personal values; understand how they affect the authentic 'you'; and offer you a fertile growth. You will not be disappointed!

Martin Giles, Principal, M Giles & Associates, Inc. Sechelt, BC.
February 2011 – "I am writing this today to express my appreciation to Sue Jordon with my business and some of my initial development and foundation work. We have only begun our Business Coaching work together and have more planned down the road as I continue to grow and build my business internally and externally. I would highly recommend Sue."

Guy Bouchard, Owner & CEO, Major Welding and Construction Ltd. Port Coquitlam, BC.
May 2011 – "My business model had reached a plateau, and through a series of Business Coaching discussions we have been able to help our organization identify key issues to be dealt with. We have implemented several programs specific to our industry that has already started to pay dividends. Sue worked directly with my key staff to uncover areas of opportunity, as well as areas of concern that have been dealt with. My commitment is to continue work with sue over the next year and take full advantage of our potentials. I strongly recommend Sue as a Business Coach and or consultant as her depth of knowledge is real, hands on experience

Brad Cooper, President, Vancouver Pacific Financial Group, Delta, BC
July 2011 "It only took me one coffee with Sue to know that I wanted to work with her. She is real, she is honest, and she really truly believes that coaching is an incredible experience and journey. I've worked with Sue for 3 months now and each time we talk on the phone to do a coaching session she illuminates something that profoundly brings awareness to my life and my business. The more I work with Sue, the more I feel empowered to do the work to become successful…and I KNOW I will achieve my dreams. Sue's business coaching is aligned more towards "success coaching" as she brings success to your life in all aspects, which I think is fantastic…and different than other coaches. I highly recommend Sue's services to anyone who wants to get real and get deep down to success in their lives."

Caroline Hanna @channainvest