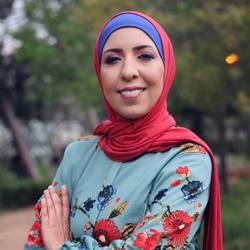 sura hiyari

Amman, 'Amman
Spirituality Coach, Life Coach
BS, Integrated Life Coach , Certified Elite ICF Coach , Certified Hypnotherapist
Are you seeking inner peace ?dealing with strong emotions? feeling stuck in your life? wanting support and love? aiming to advance in your life? I'am here to help you unlock your full potential
About Me
I coach stressed out people willing to follow their dreams , people who have wounds that are ready to be healed , people who want to reach inner peace and clarity in their lives , people who have intention to heal childhood traumas and want to feel they are loved and want to progress in their lives.
Do you feel strong emotions like fear stress anger and sadness ? do you want to someone to give you safe space to express yourself and heal all of your intense emotions ? do u want to progress in your life ? do you want to have more clarity and let go all of what is holding you back from within ? do you feel lack of self confidence in your work ? do you want to be more assertive in your life ? do you suffer from feeling irritated by people around you ?
Life is not supposed to be lived like this, you still have the chance to let go and release the pain and have inner peace and progress in your life and the key is always within , you have the all wisdom and strength to start a new beginning in your life and you just need to reconnect with that strength within and release all intense emotions ,the key always starts with self love journey.
Here I opening my heart and offering you a safe space to heal
I will start with you with a step by step coaching sessions program starting by releasing emotions old traumas using hypnotherapy techniques and will continue the journey with having coaching sessions to help you advance in your life.
My clients feel they are free from what is holding them back and based on that they can start moving forwards.
Who am I?
I'm a teacher and a coach have many certificates to mention ICF certified coach and hypnotherapy practitioner , and karma healing practitioner certificates and have been in exciting journeys with many clients.
If you are ready work with me to start your journey ! .
Reviews
3 reviews (5.0)
Najwan
My experience was amazing . She is a good listener and puts things into perspective .she is available all the time and has a great follow up. She is professional and up to date with coaching techniques and practice .

Niveen Alfaqeer
Sura... You are amazing indeed. While I was sinking down in the dark sea of nigativity.. You hold my hand..... Thanks thanks thanks

Nidaa