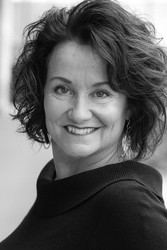 Susan Cucuzza

Cleveland, Ohio
Executive Coach, Leadership Coach, Health and Fitness Coach
National Board Certified Health and Wellness Coach, Board Certified Coach, Functional Medicine Certified Health Coach
I coach people who want to make positive changes in their work and life. Together we design a vision of their future and work to close the gaps between where they are today and their future vision!
About Me
Susan Cucuzza, NBC-HWC, PCC, BCC, is an international coach and founder of Live Forward LLC, coaching in leadership, professional, and personal life. Susan is part of a select group of executive coaches with Case Western Reserve University's Weatherhead School of Management Executive Education programs.
Susan helps individuals become their best selves, from the inside out. Those who coach with her want to move toward their personal vision of success in work and in life and are eager to make changes.
Susan's coaching includes style and behaviors, 360-degree and stakeholder feedback, succession planning, performance management and career plans, executive presence, and emotional intelligence. Personal coaching in life and wellness is aligned with her engagements; this might include goals around diet and nutrition, exercise, sleep, stress management, and relationships.
Susan applies appreciative inquiry, the intentional change process, character strengths, and authentic leadership to her coaching engagements.
Susan coaches individuals pursuing new and different career paths. She brings many years of human resources experience hiring, promoting and moving talent across businesses and geographies. She has recruited, interviewed and hired hundreds of individuals at all levels and has trained and coached hiring managers in the selection process. In Susan's coaching business, she partnered with Lee Hecht Harrison, a national outplacement firm, to provide one-on-one career coaching and to teach classes in resume writing, job search, and interviewing.
Prior to launching Live Forward LLC, Susan led HR programs nationally and internationally in Fortune 500 companies for over 15 years, with special focus on leadership and talent development. Companies in which she worked span across global manufacturing, consulting, and financial services and include Textron Inc., ArvinMeritor, Deloitte, KPMG, and National City Bank.
Reviews
Susan doesn't have any reviews yet.