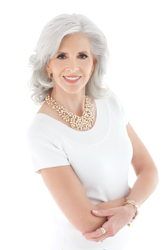 Susan Gurnik

Suwanee, Georgia
Leadership Coach, Performance Coach, Team Coach
MBA, BSME, MBA
Miserable in your job, ready to fix the problem but confused as to how? Through a proven three-step process, you will move from uncertainty to an action-packed, strategic career plan.
About Me
Considering a career change but mired in uncertainty? Feeling lost yet full of options? My proven coaching process provides clarity, personal brand strategy and a roadmap for career advancement.
For 13 years I have coached executives to successfully navigate challenges and reach full potential. You will gain career clarity and eliminate self-doubts or subconscious blocks that hold you back. Through the coaching program, you will gain:
Greater understanding of your unique strengths and how to leverage them
Well-defined Personal Brand that describes what makes you unique and your value
Career strategy with steps to achieve short-term and long-term career objectives
Succinct message and strategy for effective networking
Powerful resume and attention-grabbing LinkedIn profile
If you are serious about making a change, the program will bring you success. My clients consistently attain goals such as increasing their salary, landing a new position with another firm or realignment of their career with their current employer.
My coaching experience is backed by excellent strategic skills and twenty years of corporate experience. I hold several certifications and stay current on Leadership, Emotional Intelligence, Executive Presence, Team Dynamics, Neuroscience, Communication, Generational Management Issues and Business Trends. Assessment Expertise includes Emotional Intelligence EQ-i2.0 (Individual, Leaders, 360, Teams), Everything DiSC (Individual, Leaders, 360, Teams), Hogan suite of assessments, Success Insights suite of assessments, Five Behaviors of Cohesive Teams (5BCT), Clifton Strengths and Energy Leadership Index (ELI)
Professional Certified Coach, International Coaching Federation (ICF)
Certified Professional Coach, Institute for Professionalism in Coaching
Emotional Intelligence Coach, EQi2.0
Duke University, MBA
Purdue University, BS, Mechanical Engineering
Reviews
6 reviews (5.0)
"Susan is extremely knowledgeable...helped me concentrate my career goal...find my purpose through a new perspective and creating a plan that will enable me to move forward."

R.K., Marketing Professional, Business Owner
"Susan advised and coached in areas where I lacked experience. Her detailed knowledge and ideas helped me deal with numerous issues. I was very fortunate to have her as a sounding board during a time when there were no peers at my level...I highly recommend Susan as a person who you can trust and rely upon for her superior knowledge...and problem solving abilities."

Beth S., Executive Director
"Distilled relevant information and brought that information to a concise conclusion...I would highly recommend this process."

T.H., Attorney, Orlando Florida
"Ms. Gurnik is a great communicator and utilizes common sense along with her terrific business knowledge. She has been a tremendous asset."

M.N., Sales Executive, Seattle Washington
"Strategic Gain helped me to gain a great sense of perspective in my career, my job and my life...resulted in additional opportunities to have a larger role in shaping the organization...all of these successes have been great for the bottom line."

S.S., Medical Director
"Kept me focused on seeking the best job fit...I now have a job I love...I may not have been open to this path prior to my coaching experience."

L.H., Marketing and Communications Director